Bridal shoes are a very important part of dressing on your wedding day. Many feel that the wedding attire is of primary importance and does not lay much emphasis on the shoes. However shoes can complete your wedding look in more ways than one so we should put a lot of importance on our wedding shoes.
There are many functions in a wedding and so is the different attire to go with it, so make sure that your shoes are well coordinated with your outfit so that the overall look if good. For a mehendi function you can choose a pair of shoes with low heels so that you can dance comfortably with your friends. Always go for good quality shoes that have great lining inside otherwise your feet will hurt during your wedding. Once you have bought your wedding shoes make sure that you wear it at home for a couple of days to get used to the new pair so that there are no breakouts on the skin. On the wedding day the feet of the bride is adorned with mehendi designs and jewelry so make sure that your feet looks nice and pampered on that day. Go for pedicure to exfoliate dead skin and paint your talons with a color that is matching to your wedding attire. While choosing your wedding footwear, make sure that the color of the footwear goes along with the wedding attire. Once you have decided on the day of the wedding make sure that you start caring about your feet about several weeks before the wedding. Use a moisturizer to pamper your feet and clean your nails and trim whenever required. If you have cracked heels then you can also use petroleum jelly or moisturizer to heal them.
Before you decide to buy your weddings hoes make sure that you ask yourself the question as whether you are comfortable in heels. Most of the brides do not feel comfortable in heels and therefore there is no need to wear them on your wedding day. Instead you could choose a pair of shoes with low heels for your wedding .During the reception ceremony the bride needs to stand on her feet for a considerable period of time and so she must take this into account and choose a pair of shoes that provides comfort. Be sure as to whether the shoes fit you perfectly. However if you are going for closed shoes then make sure that whether the material used for making the shoes are breathable because vinyl or plastic does not let your feet breathe. If you are decorating your feet with mehendi designs, then make sure that you go for open shoes so that the designs can be displayed properly.
When you are buying shoes for your wedding makes sure that you buy an extra pair so that even when there is an emergency for example, if the heel breaks then you have an extra pair to save your day.
It is wise to buy your wedding shoes as the same day that you buy the attire as if there is any adjustment or alterations your wedding attire then it can be done .
All women love heels and want to flaunt them o their wedding day. However take into account the grooms height. Most Indian weddings do not prefer a groom towering over the bride so make sure that you do not wear heels if your groom is short. Since a wedding often mean that the bride often has to stand for long hours make sure that you use shoe inserts so that you can rest your feet without any discomfort. Ask your shoe designer for inserts and they are also available with leading shoe retailers.  .
Get your shoes well in advance so that if you need to change them for your size or color, you can do so with ease. These days many shoe designers customize shoes for you so you can always provide them with your valuable suggestions regarding the kind of embellishments you want on the shoes. Shoe designers will also give you valuable tips regarding the kind of shoes that will look good on you. Wedding shoes should be practical so that it can also be worn once the wedding gets over.
While picking up wedding footwear make sure that you do not follow trends blindly, instead go for a classic style which does not go out for fashion and you can wear them more often. If you are wearing gowns on your wedding then buy your shoes on the same day so that you can determine the exact alterations that will be required for your gown.
If your wedding has a particular theme, then you can customize your shoes according to the theme. You can have a small butterfly or flowers as embellishments on your shoes. Take samples of material and match them with your shoes so that you have the perfect shade. As you get ready for the wedding make sure that you go for a lovely pedicure so that you can flaunt your feet. A pedicure relaxes your feet and make happy .If you are having a reception out in the open then you can choose wedges as your heels will not get spoiled with the muddy outdoors. If you are having a beach wedding then choosing flats would be ideal. A winter wedding can be made special with some colorful snow boots. If you plan to dance all nightlong then ballerinas would be best suited for the purpose. Once the wedding gets over its time to think about the honeymoon. Depending upon your dream destination makes sure that you choose shoes accordingly .There is  hardly any need to carry heels when you are on a holiday as both of you will be lazing around and taking a walk down the  streets hand in hand so make sure that you pack some comfortable flats.
---
ERP Training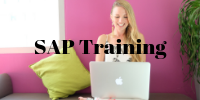 Adspuppy.com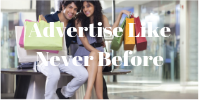 Techcoffees.com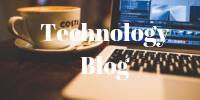 RKV Adventure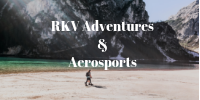 Cheapholidays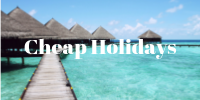 You May Also Want To Read This