Attitude of Indian Men towards Foreign Women Tourists
Foreign women tourists in India often find themselves in an uncomfortable situation. Even though India's Ministry of Tourism has adopted the tagline "Atithi Devo Bhavah" or "Treating Guests as God", the treatment which the foreign women tourists get in India more or less remain the same. India has a not-so-friendly attitude towards female tourists, in particular, varies in different regions. Southern and Western India ranks favorably, however, in Northern India, problems like eve-teasing and constant staring are the most rampant.
Certain sections of Indian society brand women from the west as being low on morals. This false notion is the root of all problems, which women tourists face in India and it perpetuates the crime. Several tragic incidents pertaining to women tourists have led to foreign government's issuing travel advice for its citizens travelling to India. Foreigners, especially women, are generally advised not to travel alone while in India. Also, they are cautioned against taking public transport after dark.
Safety of Foreign Women Tourists: The Grim Situation in India
Delhi, despite being the country's capital and a representative territory, tops the list of crimes against foreign women tourists.
Goa has reported 245 deaths in last 12 years. The rape and murder of a 28-year-old Irish Woman Danielle McLaughlin this year is the latest on the list.
A 15-year-old British school girl Scarlett Keeling was raped and killed in 2008 in Goa. India's judicial system let the entire country down by acquitting the two accused from all charges. Police tried to cover the case by reporting the death as an accident, for protecting the local gangs of Goa. It was later when Fiona MacKeown, mother of Scarlet, pushed for a second autopsy, it was revealed that she was drugged and raped.
Instead of making the country safe India's minister's give irresponsible statements like foreign women should not wear skirts or walk alone at night in the country's small towns and cities "for their own safety." This stupid remark clearly displays "the syndrome of blaming women" for what they were wearing and where they were.
A Japanese woman was kidnapped and sexually assaulted in 2014 in Bihar. An Israeli national was sexually assaulted by a group of men at Manali in 2016. A Russian woman was assaulted by an auto-rickshaw driver in Delhi in 2015. There are many reports of female tourists getting drugged and raped. The list is long and endless and keeps on growing.
Post-December 2012, Delhi gang-rape, the perception of India drastically changed amongst all foreign countries and all of them advised their female citizens against travelling to India. A long list of instructions was issued if they really have to travel. All these reflect the dark side of Indian Tourism.
The Conclusion | Things Are Not As Bad As They Seem to Be
Yes! It is definitely advised to be cautious when you are travelling in India. Since every country has a different culture, it is advised to every foreign tourist, irrespective of their gender, to abide by the country's tradition and customs.
Every country has good or bad people. All men are not the same. There are countless men with a good mindset that won't treat women as sex objects. However, keeping in view the horrible crimes that have been committed to past few years against foreign tourists it is definitely expected, not only from the government to take steps, but from each and every citizen to realize that their behavior represents the entire country.
Also check: Why India Needs Feminism? Why does India need To Embrace Feminism?
---
Cheapholidays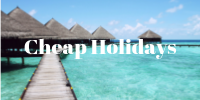 ERP Training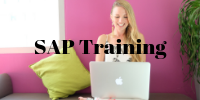 Adspuppy.com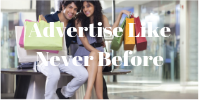 Techcoffees.com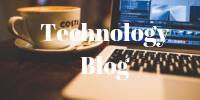 RKV Adventure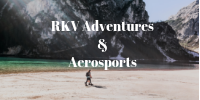 You May Also Want To Read This