Indian temples are worldwide famous and there are millions of people visiting various temples throughout the year. People come around the world to visit these Indian temples. In India, more than 6,00,000 temples have accumulated up to 4,000 tons of gold. It comes from donation-minded pilgrims.
According to current estimates, up to 25,000 tons of gold is privately owned by Indian Temples. About 4,000 tons are stored in secret cellars of the temple operator.
Out of 6,00,000 such Hindu shrines throughout India, some temples are over 350 years old. The gold found there comes from donations of pilgrims and believers. There is virtually no official information on the gold treasures of the communities.
Following are Top 5 Huge Gold Treasures in Secret Indian Temples Cellars:
#1 – Padmanabhaswamy Temple in Trivandrum (Kerala):
This Indian temple is one of the oldest temples in the country. In 2011, it had become known in a legal dispute that there was stored gold worth 22 billion US dollars. At that time, this should have been equivalent to a quantity of 1,300 tons. It was found in five hidden cellars on the temple grounds.
#2 – Sri Venkateswara Temple in Tirupati (Andhra Pradesh):
This temple is visited daily by up to 1,00,000 pilgrims. That's up to 40 million people a year. An average of 100 kilograms of gold is expected to accumulate here every month, which equates to 1.2 tons per year. The gold and jewelry stocks are estimated at 250 to 300 tons. Another 4.5 tones were carried in the form of gold balances to the bank.
#3 – Vaishno Devi Temple in Katra (Jammy & Kashmir):
This Indian temple has over 10 million pilgrims visit the shrine each year. The temple is said to hoard 1.2 tons of gold. In 2014, it was 43 kilos of counterfeit gold, according to reports. It was said at that time they had accumulated 193.5 tons of gold in five years.
#4 – Shree Krishna Temple in Guruvayur (Kerala):
In this temple, more than 2 tons of gold is conserved in the temple complex. An average of 15 kilos is adding per year. The shrine was built in 1638.
#5 – Shree Siddhivinayak Temple in Mumbai (Maharashtra):
Shree Siddhi Vinayak Temple is in Mumbai (Maharashtra). It is one of the richest temples of the Indian capital. It exists since 1801. And about 160 kilograms of gold should be there.
Thus, pilgrims and believers donated billions in the form of gold. The Indian government is undertaking a new attempt to monetize the gold accumulated in temple communities. Around 3,000 tons of gold is owned by Indian temples. These are sacrifices and donations of pilgrims and believers in honor of Indian deities.
Government officials have long been keeping an eye on the immense pot of gold. And according to a recent report by Economic Times, there is now a new attempt to make gold available to the "public".
The precious metal is stored not only in Indian temples (under high-security precautions) but also in the vaults of banks and value logistics companies. Governing Indian Prime Minister Narendra Modi is now planning a new round to get hold of the temple gold.
You would surely like to read next article: SpaceX Launches Tesla Sports Car Into Sun's Orbit
---
Techcoffees.com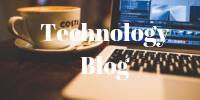 RKV Adventure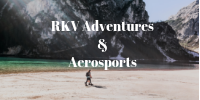 You May Also Want To Read This