Rahul Gandhi's 'Navsarjan yatra' started from Jambusar on 1st November, covering major parts all over Gujrat. The coming state elections are seen by the Congress as a great opportunity to make a difference in the state's power equations. Rahul's rallies are specifically crucial under the light of newly emerged faces of political opposition of the BJP.
For political critics this new, multi-pronged opposition, is nowhere near sufficient to overthrow the BJP from power. Yet, it signifies a notable political wave against the hitherto dominant BJP. After the Reserve Bank of India claiming demonetization to be a complete failure, as well as the Prime Minister's silence on crucial issues, it is widely realised that BJP has disheartened its massive reservoir of supporters which helped it win in the center.
Hardik Patel created a movement for Patidar reservation, and has thus developed a stronghold in his community. Rahul Gandhi's rally will undoubtedly look forward to attempt a deal with Hardik, who has appealed his supporters to not vote for the BJP under any circumstances. Alpesh Thakor, with his majority of OBC supporters in tow, has already joined the Congress. Along with them, Dalit leader Jignesh Mevani is already rallying against BJP. This unusual alliance is known to dwell on hard lining issues which might introduce a new but significant political paradigm.
Rahul has opted for a mildly mocking campaign against the BJP. He has abstained from being too offensive in his criticisms, and seems to be still licking his wounds from his various mishaps in the past. It appeared as if he was employing some strategic tactics when he opened his Gujrat session with a neat remark about the Tata Nano project (which the Modi government had bragged much about). The project did not do well in Gujrat, which was vocally highlighted to invite attention of the media.
Rampur: Congress Vice President Rahul Gandhi interacts with the farmers during a Khat Panchayat programme in Rampur on Wednesday. PTI Photo (PTI9_28_2016_000250B)
Economic policies of the Gujrat Model certainly have to be at the center of the BJP's criticism, rightly focused on by Gandhi. In his upcoming rallies he might raise more issues with greater domestic importance, in which his recent allies from the Dalit and OBC communities can prove to be a great help.
Gandhi also highlighted issues such as electricity price hike, basic food, and LPG; another key area in which the BJP government has poorly performed. His Hindi tweet "costly gas, food items, stop delivering hollow speeches, fix prices, give jobs or quit the seat of power" has seen lesser backlash from the government and its advocates. It demonstrates a reluctance on the part of the government, suggesting they might be trying to prevent adding more fuel to the fire.
All in all, it can be said that Rahul Gandhi seems to be much better prepared for this term, focusing rightfully on more materially significant issues. He restrained himself from sentimentalising, a key aspect of Congress politics since a long time. This new strategy perhaps comes from the fact that intellectual criticism of BJP government is recently seen working more effectively than blatant whataboutery. And even if these rallies by Gandhi do not alter the government, they can play an important role in solidifying the weaponry against the BJP policies which might help the Congress in coming years.
---
Cheapholidays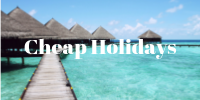 ERP Training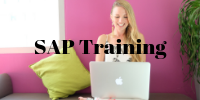 Adspuppy.com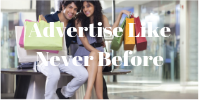 Techcoffees.com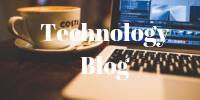 RKV Adventure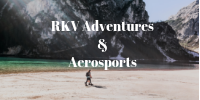 You May Also Want To Read This