Looking for renting a hall? Tired of running all around and not finding a suitable one? Well, you deserve a great venue for your purpose so here I am to help. Following are some halls for rent that you can choose from.
1. 369 Banquets & Lounge- Banquet Hall
Known for its majestic style, this hall is appropriate for almost every event you might want to host. It is big can accommodate up to 1000 people at once. It is budding with all the luxuries you can ever want.
Address
West Delhi, Moti Nagar33/33 A, Rama Road, Moti Nagar, New Delhi-110015,Moti Nagar, New Delhi, Delhi-NCR, India 110015
2. Angsana Oasis Spa & Resort- Conference Hall
The resort offers a conference hall with all the luxurious settings. It has all kinds of conferencing facilities for meetings of all scale. It has a great team of workers and all the arrangements would be taken care of. It provides a variety of facilities from beautiful light fixtures to professional seatings. It has internet access, whiteboard and high tech AV equipment for smooth proceeding of your meeting. Along with the conference hall, it offers a private dining for social events. You can host any event in the mesmerizing space called Aqua Marine Deck. Its a perfect venue for your occasions.
Address
Northwest Country Main Doddaballapur Road Rajankunte Bangalore 560064 India.
3. Crown Plaza
Situated in Northwest Delhi, this place offers the biggest conference and event hall. It features an impressive range of rooms and seating arrangements. It has 9 conference rooms ideal for large or small business meetings. The Event rooms include U-Shape style which can accommodate up to 125 people, Hollow square style with 150 people, Classroom style with 280 people, Cabaret style can hold a huge capacity of 350 people and Boardroom style with minimum capacity can be utilized for the purpose of Business meetings. It offers a wide range of luxuries and facilities for meetings as well as functions. It provides catering to meetings and other events. It has various rooms for functions: Banquet style which can hold the capacity over 400 people, Reception style with 400 people, Theatre style which is flexible enough to accommodate with largest room capacity of over 850 people. Its management is high class and has experience in hosting every kind of event.
Address
SECTOR 10, ROHINI TWIN DISTRICT CENTRE NEW DELHI 110085 INDIA, Rohini, NewDelhi, Delhi-NCR, India 110085.
4. Feather Party Hall
One of the leading hotels in Delhi, Feather Party Hall is the ideal place for all your parties and events. It provides you with banquet or party halls, guest houses, restaurants, all in an affordable budget. It is a luxurious setting located in a stunning place. It features an open-air terrace garden where you can indulge in luxury and party atmosphere. It also provides impeccable catering with vegetarian and non-vegetarian cuisines.
Address
Vikas Surya Mall , 1st floor M2K Rohini, Sector – 3 Near Deepali Chowk, Delhi – 110085, Rohini, NewDelhi, Delhi-NCR, India 110085.
---
Techcoffees.com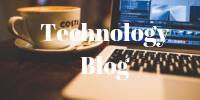 RKV Adventure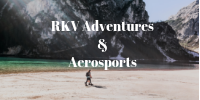 You May Also Want To Read This