Imran Khan Married Third Time:
Pakistan Tehreek-e-Insaf (PTI) confirmed that their party chief Imran Khan has married for the third time. Bushra Maneka, his present wife, is known to be the politician's spiritual guide. There were speculations about the marriage from a long time, and the news had been kept a secret. The 'Nikah' commenced with a simple ceremony in Lahore on January 18, 2018, which was held in Maneka's brother's house, with the closest relatives.
Unknown unrest in the families
It is true that marriage is the union of two hearts and souls, and a wedding is a special occasion. Imran Khan is surely a happy man being wedded at 65, and for the third time. However, none of Imran's sisters were present on the big day. This surely brought up many questions and thoughts on the public forum.
Imran Khan's previous marriages have ended with divorce. He was first married to Jemima Goldsmith, who is the daughter of a billionaire from Britain. The marriage lasted for nine years since 1995. He also has two sons from her, and later married TV anchor Reham Anchor. The marriage only lasted for 10 months.
Who is Bushra Maneka?
Bushra Maneka is a spiritual guide and adviser by profession. Imran Khan started visiting her last year for spiritual guidance. Maneka has also been married before and has five children from her first marriage. She belongs to the Pakpatan district which is about 250 km from Lahore.
Imran Khan got close to her after she made some political predictions which came out to be true. Later, they got intimate and finally decided to get married. Bushra, who was already married at that time divorced her husband and married the politician.
Why Imran Khan's political career might go downhill?
There were plenty of speculations stating that Imran's marriage with Maneka is a contract, but he denied all the reports. He was probably under pressure from the PTI to not disclose his wedding, especially after the embarrassing failure in Punjab's Lodhran district in the previous week.
The PTI members are rumored to mention that the wedding has been the reason for this loss. If you wonder why then we must think about how Muslims are serious about a relationship like marriage. Although there are legal settlements of signing off a marriage certificate and same for divorce, by religion the majority of Muslims do not support divorces. Imran Khan has already been married twice before, and if a personality at this age goes in for a third marriage, it can be quite disliked by the public. Since the general elections are nearby, the former cricketer was asked not to disclose about his new beginning.
Imran Khan has said that he dreams to be the Prime Minister of Pakistan after his marriage with Bushra. However, time will tell us if any of these predictions made by Bushra come true or not. The present scenario is much against the duo, but anything can change in a jiffy!
You may also like to read: BJP NOT READY TO LET GO OF SHIVSENA YET
---
Techcoffees.com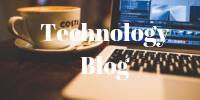 RKV Adventure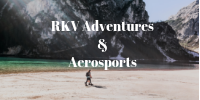 You May Also Want To Read This