"Marriages are fixed in Heaven and you must look for right time when God will give you the signal to choose your right Partner." This is Common belief in almost all the cultures across India. India is a diverse country which boasts number of states, religions and beliefs. This united diverse country has diversity of Languages, ethnicity, moods and mores.
Marriages, an important intermittence in Paced life, in India have different customs rituals and beliefs in different states. There is prominent Difference among the states of India. You will find a turnaround difference between Rich colourful Punjabi (Punjab: a region in north India) wedding and simple sober Tamil weddings (weddings in southern state Tamilnadu). Marriages are of same religions may differ in Different states. India has 28 states and marriages in these are different and are based on their culture.
We can Classify Indian Marriages in four major parts in context of religious views
Hindu Marriages:                  Marriages based on Hindu Region and tradition. Commonly called as SHADI, VIVAH, LAGAN and BIYAH in different states of India.
Muslim Marriages:                Based on Muslim tradition and commonly known as "Nikah"
Sikh Marriages:                     Marriages following beliefs and rituals Sikhism.
Other religion marriages:      Marriages are like Hindu marriages but Follows rituals of their respective religion.
Almost all Hindu marriages in India have some common traditions:
Kanyadan: Meaning of "Kanyadan" is Donating Girl to Groom with blessings for future like. In Kanyadan parents of the bride vows to handover their daughter to the Groom. It is described as "best Donation" one can give in Life in most of Hindu texts. This is not performed in Muslim marriages.
MangalSutra: It's a sacred necklace of threads that a groom ties around the neck of bride. It is A symbol of their Intact marriage that is non separable. Groom vows, with this sacred necklace, to live the rest of his life with bride.
Baarat: A Customary assembly of bridegroom's relatives. According to customs, bridegroom travels to the wedding place with all this family and relatives.
In most of "north Indian Baraats" groom rides a Horse or chariot and carries a sword.
Seven vows: Bride and bridegroom takes seven vows keeping fire as witness of their vows. These are the vows for completing each other in any pleasant or adverse situations.
States of India have different wedding structure and rituals:
Bengali marriages: Bengal (Eastern region state of India) has very attractive and cultural rich marriages system. Seven Vows, Kanyadan, Barat is common in these marriages. In few Bengali marriages it's a custom in which mother-in -law pulls nose (gently) of bridegroom. Grooms usually wear their traditional Dress Dhoti- Karta and Bride wears Sari in Bengali style.
Both Bride and Grooms also wear ornaments Made of flowers. Few well known rituals of a Bengali Marriages are Adadan-pradan, Dodhi mangal, saat paak , sampradan, jaimal, sindur daan and bou bhaat.
Kashmiri marriages: Kashmiri Marriages are as beautiful as valley of Kashmir. Here marriages are very attractive and full of joy. Marriage starts with a ceremony names vanna. It's a function where both family meets and aggress to marry their daughter/son. It's like an engagement ceremony. The marriage main functions start with a day prior to marriage. Cleaning and decoration of house is called manjiraat, is an important ritual. Rest ceremony follows as most of the other north India wedding. Wedding, Vidai followed by reception of new bride at groom's place are the main function. The specialty of these marriage are special regional foods and drinks served to guest. Traditional Dresses Shervani, sharara, lahnga doubles the grace of wedding pair.
Punjabi marriages: Punjabi marriage mostly takes in region of Punjab and Haryana. This rich crop region is known for its food and wealthy marriage. Punjabi marriages are most expensive and decorative marriages in India. Bands, Dhols, fireworks, dances and foods are the main attraction of a wedding in Punjab. These marriages are most depicted in Indian Movies.
Rajastani marriages: North West region of India is Rajasthan and marriage here are based on Hindu Vedic culture. These are same as most of the north Indian Marriages. Specialty is regional dresses dhoti kurta and rajastani turban. Tasty and rich food is One another quality of Rajasthani marriages
Gujarti marriages: these Marriages takes place in West region of India. These are expensive wedding which are almost same as most of the north Indian marriage. Wedding day functions starts with Baraat, Madhuparka (welcoming Bridegroom), kanyadan Vivah, mangal phere and vidai. Special dances, music of gujrat and tasty unique food are centre attraction of these marriages.
UP/MP/Bihar marriages: North central regional are Hindi Speaking state and Maximum population of India lives here. Marriages here starts with Tika/tilak(A offering of gifts by bride side to bridegroom at his place) followed by wedding day celebrations like Baraat, Dwarachar(Welcoming groom's family),Jaimal, lagan/vivah, Vidai and ends with a reception feast given in name of new bride. Sindur dan, Satth phere (Seven vows while keeping fire as witness) and Kanyadan (Giving away the daughter) are the main rituals of these marriages
Tamil / Telgu marriage: These are the marriage of south India regions. Marriages taking place in Telgu speaking States are known as telgu marriage and marriage taking place in Tamil region are known as Tamil Marriage. They are almost identical except little ritual. These are simple marriage which a priest officiate with Sanskrit verses. Bride and groom wear their traditional dresses and no excessive showoff is there in these marriages. Good quality light tasty food served worth tasting it. Simple but attractive decoration with Banana Leaves and Flowers makes these marriages more auspicious.
Muslim marriages:
Marriages in Muslims are known as "Nikah". In this Ceremony an Islamic priest (Maulavi) with few Islamic verses ask bride and bride groom about their will to marry. On acceptance Maulvi recites few verses and declares man and maiden as husband and wife.
With every Nikah an agreed sum amount of Money is given to bride by the groom. This is the money for exclusive use of the bride. It is not Bride price or dowry; it's an arrangement of money for bride. It can be in any form like furniture, jewels or a share in business, if bride chooses to accept.
Sikhs marriages: Unlike Punjabi wedding Sikh wedding are quite simple. Bride and Groom with their family move to Gurudwara and there the ceremonialism happens. Marriage function is called "Anand Karaj". With the verses of "Guru Granth Sahib Holy Book of Sikhism)" Marriage ceremonials begins. The lavan hymns are recited. Sikh marriages begin with kudami (engagement) and proceed with Baraat, welcome of Baraat and anand Karaj at gurudwara.
India has a diversified culture and its every state have their own set of customs and traditions. This makes every marriage different from each other, but the basic structure of all the marriages are same hence they are united in some way.
---
Cheapholidays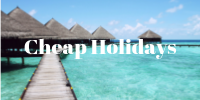 ERP Training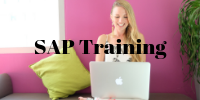 Adspuppy.com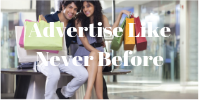 Techcoffees.com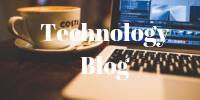 RKV Adventure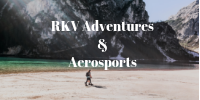 You May Also Want To Read This