Marriages are decided in heaven but who'll bring them together? A match maker.
A match maker takes the responsibility to find a suitable match. A match maker is not a god but he is most important second to god if it comes to marriage. Tell him/ her you priority and he/ she will find you a most suitable match. Most of the Indian marriage are arranged and a go between is always required to initiate the wedding processes. Though Indian youth has started choosing the spouse of their choices but even today match makers have same responsibilities like yesteryears. With the introductory change the role of a match maker become more critical. Match maker takes responsibility to access the backgrounds nature and competency of a pair and initiates the wedding process.
Role of a match maker in past: In old days match maker were persons who act as a mediator among two families. A match maker was supposed to access the compatibility, the family background for both the parties. In earlier days they use to act as messenger between the two parties. Common friends, relatives or neighbors were suitable match makers. Modes of communications were not as good as they are presently and match making was sole responsibility of a match maker. I would like to illustrate an Interesting story of a matchmaker who deceived a family with his words.
In older days when there were no modes of communications, a match maker was sent to Girl's house with a marriage proposal of a boy. When girl's parent inquired about the boy's family, business and property he answered smartly
Girl's parent: Tell me about the family of boy?
Barber: I am too humble to speak about the family. Father hears of no one he does whatever pleases him. Mother of the boy needs not to move, she is enjoying all well.
Girl's parent: what does the boy do?
Match maker: Sir, He is timber merchant.
Girl's parents: How much properties they hold?
Match maker: I can't explain it sir. There are thatches over thatches (It was time when most of the Indian houses were made of mud and thatches)
Girl's parents thought that the family is rich and proposal is very good. They accepted and married their daughter to proposed boy. This was the time when messengers were the only mode of communication.
There were no post offices, telegrams and telephones. Commuting also was not that easy. So they without further enquiry married their girl with the boy. Once when girl's father visited the girl's place they were surprised to know that whatever the match maker told was not correct. This was a poor family. They straightforwardly went to the match maker. He said:
Sir I was fair on my part, you must have enquired more. I said boy is timber merchant, and he is a timber merchant, no matters to me if he's seller of toothpicks/twigs. I said that the Boy's father does of his will and hears of no one, in fact he is deaf and dumb, and he hears nothing. Boy's mother is disabled and can't move anywhere so she is enjoying her life at her bed. Boy's house has thatches over thatches; you please go and check his house is repaired with another thatch to stop the seeping thatch ceiling. Girl's father had nothing but to repent on his fault.
This is just a story cracked for fun and can be true in old day situation. The situations have changed and everyone enquires about all the aspects before committing in marriages. This story simultaneously states the importance of a match maker. In old days a matchmaker was a person who had the responsibility to find a perfect and compatible match. Matchmakers were pleased by the families to dig out the best match for their child.
Match makers in modern days: The things have changed with time. Communications, commuting mediums have become so advanced that world now looks small. Contrary to old days distances seems shortened now. Marriages between couple settled in different countries are taking place. Responsibilities of matchmakers have increased with the increasing demand of compatibility match.
Indian youth is now much open and wants a suitable compatible match. In last centaury the match makers were close friends, relatives etc. But now Match making is a profession. Many matchmaking consultancies and websites are working in this field. Marriages are fixed in heaven but these match makers are setting grounds to let them meet to start a relation. Now every person wants a suitable match in Income, family values, looks etc.
It's not that time when weeding couples were allowed to see other only after marriages; now they are concerned about every aspects of marriage. They want to access on all the compatible criteria before committing to a relation. Now the work of match maker is tougher than ever. In recent days divorce cases are increasing and with this every family, getting a lesson from real life examples, is getting more and more concerned. There are many issues like family size; career, children etc are being taken in to consideration. There are no boundaries for relationship and hence match makers need to be global.
A match maker is responsible for bringing the couples closer to understand each other. Match makers are responsible for finding a suitable match of the marrying person. A match maker acts as a mediator who puts forth the concern of one family to another. In Indian context, a match maker not only brings two persons closer but match maker also assist them in finding the right person for them. Indian society also shows their concerns in horoscope matching and performing certain rituals associated with their community. A good match maker creates a ground for a compatible match. Match making is work that involves experience, good mediating quality and experience. A good match maker understands the responsibility involved in a relation. India is a country where a match maker plays an important role in marriage. A match maker can be any common friend, relative, office colleagues or anyone who knows both families. In earlier days when arrange Marriages were in practice, Match makers had great role in marriage. A priest or a common relative were the persons to initiate the marriage process. Interestingly there were few castes which were very much active in role of match makers.
---
Cheapholidays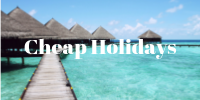 ERP Training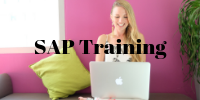 Adspuppy.com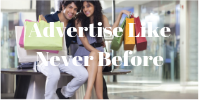 Techcoffees.com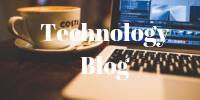 RKV Adventure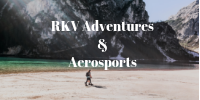 You May Also Want To Read This