Cultural diversity yet unity are a unique trait of India. Indian population can be divided on demographic, social, Religious and social ranks. Since its independence Indian political parties are using these all to attract its targeted share. Indian Politics wears almost every popular thought of world politics. Socialism, communism, Marxism, Hinduism, secularism etc. Though India is declared secular country but the hard fact is the Politicians since ages are using communism in veil of secularism.
Indian voter is not only dived on demographic basis but it is divided on religion, caste, majority, minority and many more. This all is because of few ill mentality bearing Indian politicians. I am not intended to curse Indian politics and political parties over here, my sincere effort here is to make every Indian learn from the political marriage. I'll illustrate few Indian political marriage and couples, which have created example of true secularism and socialism.
Indira – Firoz: Indira Gandhi was third prime minister on India. She was married to Firoz Gandhi. Firoz was a Muslim by religion. India Gandhi was only daughter of Jawaharlal Nehru who was a Kashmiri Brahmin by his faith. Indian was in teen age when she accepted Islam to marry Firoz. Nehru was leading congress leader at that time was not happy about the marriage. This was a inter religion marriage. Firoz changed his name to Firoz Gandhi.
This was the time when such inter religion marriage were rare. This love couple broke all the religious boundaries and got married. They in later life got blessed with two children Rajiv and Sanjay. After assassination of Indira Gandhi, Rajiv became the prime of India. This marriage of Indira and Firoz brought a storm in Indian politics in these days. Feared about losses in political career, Jawaharlal Nehru asked Firoz khan to change his name to Firoz Gandhi. Hence this Famous Nehru Gandhi family got its name.
Rajiv Sonia: Rajiv met Sonia at a Varsity restaurant in London. Sonia Gandhi, then Sonia Manio, was working there as part time waitress. Sonia Gandhi comes from a small background family of Italy who was studying at Cambridge and was doing a part time waitress job at a restaurant. Nobody has guessed then the girl would become the most powerful women of Indian politics one Day.
Rajiv had no interest in politics in earlier days but he was forced to join politics after his mother's assassination. After Sad assassination of Rajiv in 1991 the Sonia took over the command on urge of the congress party. She Belongs to a Italian Christian family. This again was a inter relifion marriage in Nehru Gandhi family. Rajiv and Sonia got blessed with two children Named Rahul Gandhi and Priyanka Gandhi Vadra. Rahul is emerging politician and congress is planning to project him as next Pm candidate in General election.
Sachin pilot: Sara Abdullah: Sachin pilot son of late congress leader Rajesh pilot and he is currently serving as MP. Sara Abdullah is daughter of ex chief minister of J&K Mr. Farooq Abdullah. Sara and Sachin got married even after the opposed conditions. It is marriage who strengthens the bonds to two major political families of India. It is their interesting love story where Sara, a Muslim girl, and Sachin pilot, a Hindu boy, fell in love with each other. Both come from a strong political back ground.
When their families came to know about their love they opposed marriage on grounds of religious differences. But who said "love is blind and becomes stronger on suppressing" was right. Their love got stronger with every obstacle came in to their way. During their college days in London both came closer and fell in love. When they decided to tie their knots they had to face a strong opposition from the family. The opposition from Abdullah family was so strong that they didn't attend the marriage which occurred in Jan 2004. This love story took a happier turn when finally Mr. Abdullah accepted scahin as his Son in law. They have two children named Araan and vihaan.
Dimple and Akhilesh: Akhilesh Yadav is Chief Minister of Uttar Pradesh. Uttar Pradesh is most populated state of India and Akhilesh is amongst youngest chief ministers of India. Akhilesh's father Mulayam singh Yadav is famous politician who have served as chief minister of Uttar Pradesh and defense minister of India. Akhilesh and dimple have a simple love story and beautiful family. The soccer lover Akhilesh met dimple in late 90's when he was 25 only. Dimple yadav, Then Dimple rawat, was 21 years old at that time. Dimple who had never thought of joining politics is serving as MP presently. Like water love is matter of finding his ways from a heart to another. They fell in love though they do not have any interests in common.
Tale took a twist when Veteran politician father of Akhilesh opposed the marriage. But Son Akhilesh Knew his father very well, he somehow made him agree and marriage of Akhilesh and dimple took place in Lucknow. The happy couple is blessed with three children Aditi, Tina and Arjun. Despite his busy schedules Akhilesh always gives time to his family and children.
Omar Abdullah Payal nath: Though, They have separated after 17 year long relationship but their love and marriage is, was, and will be on the lips of Kasmiri Peoples. Their love story started when present chief minister of J&k met Delhi based payal nath. At that time Omar was working with the oberoi hotel as marketing executive while Payal was also a working with the same hotel. They tied their knot in 1994 and are blessed with two sons zaheer and Zammer. Payal is now residing in Delhi with her two sons. The couple hasn't filed the Divorce yet. Hope the love will find its way soon and they'll be together till eternity.
There is many more love stories which worth notified in the list, but above mentioned couples of Indian politics have set the example before the public to take lesson from them. The time has changed and love never had any religion, caste or boundary. In a country where Honor Killing cases are coming in picture, these couples have set a true picture of emerging Secular India.
---
ERP Training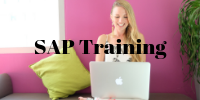 Adspuppy.com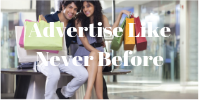 Techcoffees.com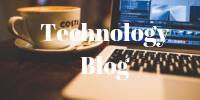 RKV Adventure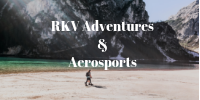 Cheapholidays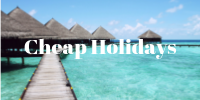 You May Also Want To Read This