If you are still unaware of Avani Chaturvedi, then you've woken up to good news. Avani Chaturvedi is the first woman in India to fly a fighter aircraft. She has made history by flying the MiG-21 Bison solo. Her first training to fly this aircraft was in Jamnagar on January 18. Air Commodore Prashant Dixit congratulated her saying that this is a unique achievement for the country and the Indian Air Force.
You ought to know that MiG-21 Bison has the highest take-off and landing speed in the world with 340 km per hour. She has been poured in with congratulations on Twitter, and that includes eminent personalities like Maneka Gandhi, our Women & Child Development Minister.
Interesting Facts About Avani Chaturvedi
Avani Chaturvedi has become an inspiration for the country, and it is the time, we acknowledge what makes her who she is. Read some of the interesting facts about her to know more of her valor.
Avani was one of the three women pilots along with Mohana Singh and Bhawana Kanth who were inducted into the fighter squadron by Indian Air Force on June 18, 2016.
Avani comes from the district in Madhya Pradesh called Rewa. Unlike metropolitan cities, lifestyle is not as urbanized in such areas. Opportunities could have been tough to find, but when there is a will there is the way.
The pilots were commissioned by the Manohar Parrikar, our Defence Minister.
Avani's schooling was done in the small town of Shahdol district. She studied in Deoland and then moved towards living her dream. She completed training at Hyderabad Air Force Academy only at the age of 24.
Her father, Dinkar Chaturvedi, has been an executive engineer in Water Resource Department under the Madhya Pradesh government, while her mother is a homemaker.
Alike Avani, even her elder brother is into the army and joined hands in serving the nation.
Apart from flying high, Avani likes to play table tennis, chess, sketch, and paint.
She was inspired by other Army officers in the family and wanted to take this up as her profession. She had a short flying experience in the college days that had inspired her to join the air force.
Why is Avani an inspiration?
Avani has to wait for a year before she is deployed for the combat missions. She had mentioned that air force is all about fighters. She aspires to excel at her job and be a reliable person for the elders in the industry. Avani is a learner and for her, every experience gives something new. She wants to fly the best fighter aircraft, and she already has excelled at it.
Avani Chaturvedi is an inspiration for everyone in India, especially the women who are not allowed to live their dreams. She is an example of what women can achieve when they work hard with strong will force. With a marvelous achievement at such a young age, Avani is someone we all look up to and salute!
You may also like to read RISE OF WOMEN IN THE CORPORATE WORLD
---
ERP Training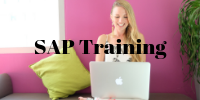 Adspuppy.com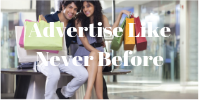 Techcoffees.com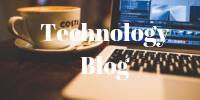 RKV Adventure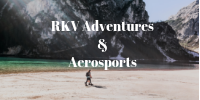 Cheapholidays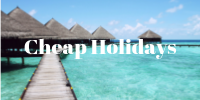 You May Also Want To Read This