Indian weddings are known to be most colorful and jazzy affair. They are a glittery, exciting celebration of two people getting connected to each other through the bond of marriage. Along with the preparations, invitations food and ceremonies, selecting the wedding attire becomes a primary part in the whole process of wedding. Needless to say the brides take more time and judgment to select their attire than grooms, though now a day's grooms are not left behind either in their selections and time taken for choosing their attire for their wedding day and for the various ceremonies.
Pre-wedding ceremonies are as much fun or rather more in India. So it is equally important to choose the perfect attire for each ceremony if possible. So brides and grooms prefer wearing mating outfits whereas others just go with their styles and selections at random not trying to contrast or match them with their brides. There are no particular rules that the bride and the groom have to wear matching outfits. But nevertheless if the outfits are matching it is like the icing on the cake. Your guests and relatives would appreciate you a little more if you consulted with your bride to be or husband to be and decided on both you attires for your wedding as it is not just one of yours' special days, it's a special day for the both of you and it is important that the two of you look good together and make heads turn and guests say 'wow! They are made for each other.' Later on you will need to take all decisions together so why not from now? Start by selecting your wedding outfits together, with a little help from relatives and friends.
Selecting the right attire requires a lot of thinking and consideration thus one looks just perfect for the wedding. The bride and groom should look really nice and attractive so much so that people notice the ones for whom they are attending the wedding, at once. One the wedding day it is important that both the bride and the groom look good as an individual but just by matching your outfits you can add the special touch the special effect to your wedding. Both of you should look equally attractive and beautiful and handsome respectively. You must keep in mind that your wedding outfit should not be too flashy or too simple; it has to be just perfect and classy with a little tinge of sophistication if you wish. Matching the outfits of brides and grooms for their wedding does not mean you will have to shift from your sense of style. You tactfully and thoughtfully need to match the outfits keeping in mind the outfit of the other as well as your own style and the kind of design you had always wanted to have for your special day.
The term, 'matching outfits', might me ambiguous. Matching outfits does not always mean matching the colors that is if the bride is wearing a red lehenga, the groom wears a red sherwani, or if the groom wears a white suit the bride is to wear a white gown, if the bride wears a blue sari the groom wears a blue kurta, this is just not it. It is old school. Matching also means contrasting the two pair of outfits the color and embroidery or design need not be identical, you don't have to look like twins but you need to look complementary to each other.
Matching your wedding outfit with your with that of your bride or your groom respectively will lead to balance and harmony in the whole event of your wedding and all the ceremonies. These days' designer sherwanis and lehengas are available and a wide range of attires differing in their styles and designs and embroidery is available. So much so that it might even confuse you while choosing for the best because all of them has something or the other special about them for your special day. In case you want to add the personalized touch to your attire options are also available. You can go to a good designer who will make your wedding attire according to your wedding attire and the design as you wish. Materials of wedding attires are generally very heavy and along with the thick zari and embroidery work it becomes heavier. So it is important that you choose the right one, the one that suits you and you look best. You can take suggestions from designers as well in case of matching your attires. It is rather advisable to take an expert advice because they know best what looks good on each of their customers, differing according to skin color, body type, etc. But is not always required to match the attires, you can just look your best individually.
Matching your attires means that you need to have some connection with each other's attire. Say for example if the bride is wearing a golden outfit the groom can match it by wearing a golden stole and a golden turban along with his crème sherwani. The amount of embroidery and zari work can also be matched. The bride and the groom can also wear contrasting colored attires. For example if the groom wears black attire the bride can match it by wearing a white, off-white or crème outfit. The most common form of matching is the matching the color of the outfits. That is if the bride wears a pink sari or a pink lehenga the groom also wears a something in pink, be it a sherwani or simply pajama and kurta.
While matching the bridal and the groom's attire one should keep in mind that the two attires balance each other. One of the attires being too gorgeous and another not so much, may disturb the harmony of the event for the couple. So try matching your outfits or you can just do without matching them and look good individually.
---
Cheapholidays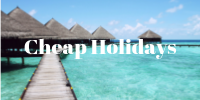 ERP Training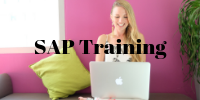 Adspuppy.com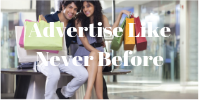 Techcoffees.com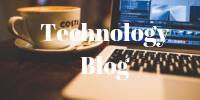 RKV Adventure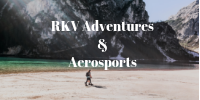 You May Also Want To Read This