Losing wallet had become a common thing for June. This was the third time she had lost it while spending her leisure time with friends. Chilling at one of the benches of an alley with friends, she left the place unknowing of what she had forgotten. After some time, when they had gulped a chocolate pancake, at the time of payment, she did realize that her wallet was missing.
Image Courtesy pixabay.com
Essential Things To Do If You Lose Your Wallet In India
List Of Things In Wallet
List down or think over the things or commodities had been present in the wallet. The wallet generally consists of cash, keys, cards like Driving License, PAN, debit, credit, and visiting cards and anything important to our identity. Some might have a habit of keeping house or vehicle keys, while others might keep bills, etc., a wallet is a significant part of one's bag.
Contact The Places Or Visit The Locale
As soon as you realize you have lost your wallet, visit the locale where you could recall you must have misplaced or lost it. Take a sneak peek of every corner and unlikeliest spots that you think you would have dropped it. Contact the venues, in order to know the whereabouts of your purse or share your contact with them, if in any case they find it.
FIR
In order to avoid fraudulent cases, it is umpteen important to file an FIR in the local police station. Documents of PAN, driving license, Voter-ID, etc. could be at risk of being mal-used by someone. This could lead you into a greater trouble.
Block Your Debit Or Credit Cards
Save the toll-free numbers to your phone, beforehand. On realizing you have lost your wallet, immediately contact the bank toll-free numbers to block your cards.
Contact The Officials Of The Zone
If there is an office of the local apartment or patrolling authorities, do contact them, to learn if someone had found it and send it to them. This is important because you might be fortunate to get it back, which is hardly a case.
Reapply for PAN and Drivers Licence
PAN is an important card for Indians. PAN could be misused by frauds. File a report in the police station for it. The FIR would be useful to apply for the duplicate of the PAN. Contact RTO for the duplicate of Driver's License.
Change The Locks
Considering if you had kept keys in your wallet, change the locks of all the keys you had stored in it. Even if the purse has been returned, change the locks owing to the easiness of duplication. If it had car keys, then get an assistance from your garage, because replacing car keys is not simple.
Apart from things to do after you lose a wallet, it is also important to keep a note of certain ideas. Let your wallet be not overloaded with unnecessary documents. Shred the amount by discarding paid bills and card receipts, keep a photocopy of identity cards rather than having the original ones, or keep a photo in your phone, and many other things that you practically think is of no point to store in it. Nevertheless, it is indeed a time to get a new wallet, after you lose one.
---
Techcoffees.com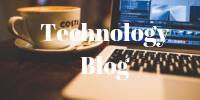 RKV Adventure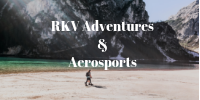 You May Also Want To Read This