Yes! Indian Girl Ms. Manushi Chhillar has won the crown of Miss World – 2017 after a whopping 17 years. It is really a proud moment for India and we Indians are too happy – Aren't we?
This year, Miss World event was organized on 18th of November – 2017 in Sanya (CHINA) – The first official announcement was made on the pageant's official twitter handle – "The winner of Miss World 2017 is Miss India Manushi Chhillar," the tweet said.
Reita Faria was the first ever Indian who has won the Miss World crown in the year of 1966. Aishwarya Rai had won Miss World in the year 1994. Then Diana Hayden bagged the title in 1997. Priyanka Chopra won Miss World title in the year 2000 and one year after Yukta Mookhey has made the country proud.
Manushi Chhillar (Born on 14th May – 1997) in Haryana. Her parents are doctors. Her father Dr. Mitra Basu Chhillar is a scientist at the Defence Research and Development Organisation. And her mother is also a doctor. Dr. Neelam Chhillar is an associate professor and head of the Department of Neurochemistry at the Institute of Human Behaviour and Allied Sciences. She is a medical student from Sonipat – Haryana (India) who has also won the title of Femina Miss India 201 on 25th June 2017.
Manushi Chhillar has completed her studied at St. Thomas' School in New Delhi. She is also pursuing a medical degree at the Bhagar Phoo Singh Government Medical College for Women in Sonipat – Haryana.
Manushi Chhillar is the 6th Indian Woman who has won this crown. The very first Miss World Crown was won by Priyanka Chopra in the year 2000.
Here is a ride over Manushi's journey from being a normal medical student to the next rising star of India.
Some Unknown Facts about Manushi Chhillar:
Here are some unknown facts about her – you would surely love to know it.
Manushi Chhillar has competed with other 108 contestants and won this Miss World crown for India.
She has made it to the top 5 spots in the pageant.
She has left far behind other contestants from Kenya, Mexico, France, and England.
In the question answers round, she was asked:"Which profession she deserves the highest salary and why?"
Then she bravely answered which has won hearts of many – She answered:" "I think a mother is of the highest respect. I don't think it's just about cash but love and respect she gives to someone. She is the biggest inspiration in my life. A mother should get the highest respect."
Have you got the goosebumps?? Why not? Many of the people felt the same.
She is a travel freak and we would love to travel new places with her!
She is also a fitness freak.
Manushi Chhillar has also attended the National School of Drama.
There are very few people know that she is also a Kuchipudi Dancer and she has learned this dance form from legendary dancers Radha and Raja Reddy and Kaushalya Reddy.
Her smile is so sweet to die for – Isn't it?
Isn't it a proud moment for every Indian citizen when this beauty brings home Miss World crown after 17 years.
---
ERP Training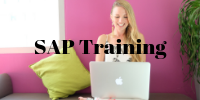 Adspuppy.com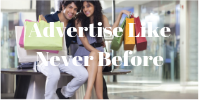 Techcoffees.com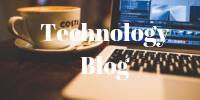 RKV Adventure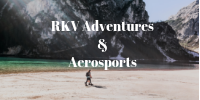 Cheapholidays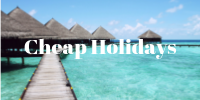 You May Also Want To Read This