Last year, India's women and child development minister, Maneka Gandhi expressed her support for legalizing Marijuana (or Cannabis) in the country. In addition, Patanjali is also intensifying studies on the plant's industrial and medicinal properties.
It seems like a great movement to make it legal in India. Let us find out how Cannabis can improve health.
Marijuana can improve the health and thanks to its unique effects. Even if you think that it is only for recreational use; if you use it, there are beneficial effects and you get protection against some diseases, such as cancer and Alzheimer.
If you decide to follow these tips, you can take advantage of the health benefits offered by it. Use Cannabis in order to thrive in a more productive and vital life.
# 1. Smoking grass can help you lose weight:
Marijuana is famous for inducing hunger. But at the same time, it can help you maintain your weight. A study published in the American Journal of Medicine confirms that users have a narrower waist. They also had higher levels of HDL (High-Density Lipoproteins) or good cholesterol which reduces the risk of coronary heart disease and the propensity to have type II diabetes.
# 2. The Marijuana in the kitchen makes food more appetizing:
Taking into account that it increases sensory perception. Adding cannabis to your food can help taste the natural flavor of the food. If you intend, the moderate use of it will help you eat more consciously. If you smoke or vaporize a few puffs, even the simplest vegetables and snacks will become culinary gems.
# 3. It makes exercise routines more fun:
Smoking of Marijuana before workouts makes it more exciting. Arnold Schwarzenegger also used to smoke during his weightlifting session. You can easily transform your annoying workouts to a fun time using Cannabis.
# 4. Relieve muscle pain with Marijuana ointment:
Marijuana also works as a herb. The herb can help you relieve the stiffness. The market is filling up with all kinds of Cannabis ointments that help soothe pain and soreness. You can find it in any format like oil, cream, and lotion, with the beneficial properties of marijuana.
# 5. Marijuana juice as a dietary supplement:
One of the latest trends in health – raw Cannabis juice provides many health benefits. Raw Marijuana provides huge doses of antioxidants.
# 6. Marijuana can substitute alcohol and some medications:
Without a doubt, alcohol damages society a lot. Millions of people die each year from alcohol-related causes. Cannabis is a good alternative for alcoholics who decide to quit.
# 7. Start vaporizing and smokeless:
Many people worry about smoking but there is no any relationship between smoking Cannabis and lung cancer, although there may be other possibilities like bronchitis, sore throat, etc. Vaporizing allows inhaling it without burning, so it is a healthier alternative.
# 8. Make healthy groceries:
Many of the snacks that we find in the market contain sugars and saturated fats. But there is always the possibility of preparing your own dishes. The herbal flavor of Marijuana can make your recipes more palatable. You can use hashish butter or olive oil for cooking and baking. Also, you can make the vinaigrette with this oil and season your salad, vegetables or fish.
WARNING – DO NOT TRY MARIJUANA UNTIL IT IS FULLY LEGALIZED IN INDIA. IT TAKES PROPER KNOWLEDGE AND GUIDANCE TO CONSUME IT PROPERLY. OTHERWISE, IT MAY SERIOUSLY HARM YOUR HEALTH.
You would also like to read next article: Heart Attack And Cardiac Arrest: What Is The Difference?
---
ERP Training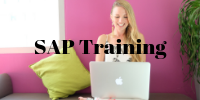 Adspuppy.com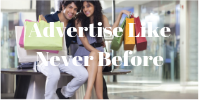 Techcoffees.com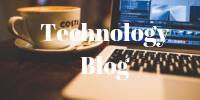 RKV Adventure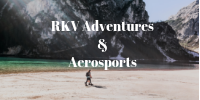 Cheapholidays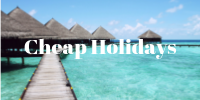 You May Also Want To Read This