Health is like money, we never have a true idea of its value until we lose it. Think about it, a healthy individual is happier in every aspect. However, every person encounters sickness time-to-time.To make things even worse, the sheer priced medical bills are sure to give anyone an unpleasant surprise. That is where medical tourism comes to a person's aid.
What is medical tourism?
The rapid growth in the medical field has helped to make the treatments popularly priced to benefit patients. However, there are still some extortionate treatment methods that many can't afford.
This happens especially if you live in well-developed countries like America or European nations. The expenses for treatments are very highly priced in these countries. In such cases, the patient can opt to travel abroad for the same treatment at a much cheaper rate.
Preferred destinations for medical travellers
India, Malaysia, Thailand, Brazil, Argentina, and Mexico are the most favourite destinations for medical travellers. These countries offer surgical procedures like intestine transplant, heart transplant, and bone marrow transplant at a much cheaper and affordable rate. Though, the quality of treatment is almost the same when compared to European and western countries.
Medical tourism in India
India is witnessing a huge increase in its annual patient visits with each passing year. With international quality standards and reduced cost of treatment, India has already become the preferred treatment destination for patients from around the world.
With good repute and acclaimed doctors in the field, India's medical industry is well-established among the international patients. In addition to that, the stats suggest the medical field will grow to $7 billion from its current size of $3 billion by 2020.
What makes India the best choice for medical tourism?
Orthopaedic, cosmetic, and cardiac surgeries are the main reasons for international patients to visit India. With the better availability of specialist doctors and state-of-the-art treatment facilities, India outranks other competitors with the quality of treatments.
Here are a few more facts which makes India the preferred medical destination.
Treatment methods
India offers a variety of treatment methods that aren't available or not accessible in other parts of the world. Ayurveda, Naturopathy, and Indian traditional treatments are only a few to name. These treatment methods are not available anywhere else in the world. Though if it's available at some part, it will never be compared with India's traditional treatment techniques.
Facilities
Modern infrastructure and well-trained staffs for international treatment care are another reason for patients to choose India. Plus, the visa for arrival and treatment are easier to access for patients from selected countries.
Doctors
As I mentioned earlier, the doctors and surgeons in the Indian medical field are well repute. The availability of doctors in specialty and super specialty fields give the international patients all the reason to visit India. Well, the reduced cost of treatment is another thing that's worth mentioning.
India is the best choice for medical tourists due to these reasons. At the same time, the patients can also extend their stay by visiting traditional treatment centers. Practicing yoga and having a rejuvenating massage, are good methods to celebrate their health.
You may also like to read, Depression treatment: how to escape your worrying mindset?
---
Techcoffees.com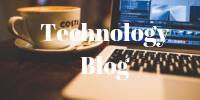 RKV Adventure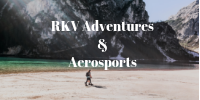 You May Also Want To Read This