My mother never gets tired. Never! She is a robotic lady, and sometimes I doubt if she is my mother. I am a lazy bum, and she is a super active lady who can manage home, work, me and, my brother at the same time. All that she can do with a smile on her face. I have always wondered how she manages everything… I mean, if I have to make two assignments at one time I would probably go mad and shun every other activity. But this pretty lady who I address as mom is so fast and enthusiastic that she not only completes her assignments (work and home) but also takes out time to add the flavour of joy to our life.
Amazed with the level of the enigma that this lady carries, I decided to ask, 'what keeps you so active all day'? She smiled and said, 'you'. I don't like this mystic attitude of my mom when she goes silent and tells the entire story of how much trouble I have been for her. Anyway, she shared some secrets behind her zen that I am going to share with you today.
What kept my mother all going when I used to be a cranky child?
Meditation and Yoga:

Yoga is good for health. Image courtesy Google

The first thing that my do every morning is sit in the lush green garden that we have in our backyard and inhale fresh air. She performs some easy Yoga exercises to soothe her tensed muscles and gets ready for a day with stubborn kids. Yoga is one of the best ways to relax and rejuvenate tensed muscles and prepare for a new day that may come with new challenges.

A Sip Of Brew:

 

A sip of brew can take away stress. Image courtesy GoogleMoms need the energy to stay active with the growing kids. They cannot allow fatigue to take place in their life and override the joy of being a parent. There are allot that mother has to do. She has a much more prominent and more significant role to play in the life of a child. A sip of brew can help her relax the tensed muscle and to get back to work within a short span of time. I remember, my mom once became addicted to morning coffee. And now I know the reason – it is me obviously.

Fragrance And Scent:

 

Scents can help prevent daily stress, Image courtesy GoogleA pleasant scent can help release daily stress. It is my mother's personal experience. She once told me that a pleasant smell or fragrance changes her mood so amazingly that she can handle any day. With toddlers around the place can get a little smelly. Scent won't only add freshness to the room, but also to your life.

Take A Walk:

 

Woman taking a walk. Image courtesy GoogleMy mom is all active, but at times she also likes to take a walk. And when she is tired, she prefers to be a lonely walker. My mom says the more connected you are with nature, the better person you become. I agree with her. Nature is our mother and when our biological mother meets this divine mother of all an aroma is created. If you or your close one are new parents, give them a chance to spend some time with nature. You will be surprised to see the level of energy they will bring back home.

Feed Your Ears, Eyes, and Soul:

 

Woman listening to music. Image courtesy GoogleWe eat to keep our stomach full. But we need to think of our ears, eyes, and soul as well. Reading a delightful book, listening to a soothing song and treating oneself with a relaxing spa can help gain instant energy. Reading, listening and spa treatment may, however, take time to work. But, the level of energy they bring in unmatched.
So these were some of the tricks that my mother uses to stay active with us. New mothers are welcomed to comment on this post, and experienced mothers are requested to share their experience to help us know how motherhood can be a more enjoyable period in the life of a woman.
---
Cheapholidays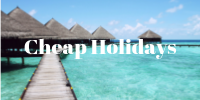 ERP Training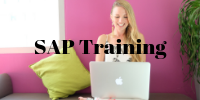 Adspuppy.com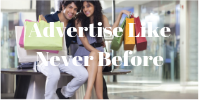 Techcoffees.com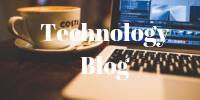 RKV Adventure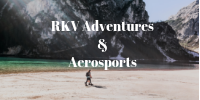 You May Also Want To Read This