Shiv Sena, like every year, held its national executive meet on legendary Balasaheb Thackeray's birthday. They passed a resolution, snapping all ties with BJP thus breaking away from the traditional NDA alliance. They are to contest Loksabha polls in 2019 alone. Shiv Sena chief, Uddhav Thackeray decided to fight the upcoming civic polls in Mumbai alone without getting into any alliance with BJP. He reiterated his decision at a public rally at Goregaon.
History of BJP-Shiv Sena alliance (NDA)
This was a vent out of a pent-up frustration of many years. The alliance dates back 25 years when BJP was taking baby steps in politics with its 'Hindutva' agenda. The, then Sena chief and its founder, Balasaheb Thackeray ably supported the rise of BJP in Maharastra. Balasaheb was the face of 'hindutva' in Maharastra. He shared a warm relationship with ex-PM, Shri Atal Bihari Vajpayee. The rift between the allies, Shiv Sena and BJP started showing soon after Uddhav Thackeray, son of Balasaheb took over. Issues related to seat sharing sprang up post the historic win of Narendra Modi in 2014. Shiv Sena alleged that BJP troubled them more often and does not recognize them as an NDA ally.
Uddhav calling the shots
The current Sena chief has threatened of pulling out of NDA, many times in the past. The editor of Sena's fortnightly magazine, Sanjay Raut consistently spewed venom against Modi-Shah. Finally, on the meet at Balasaheb's birthday, Uddhav called the shots and broke away from the alliance. Despite the declaration, they are officially still part of NDA as BJP refuses to let go of Shiv Sena yet.
Chilling reminder of 2004
Vajpayee has scored well in many governance aspects. His dream project 'India shining' was flying high when most of NDA allies broke away just before the election in 2004 and the wise old man of Indian politics lost the election. BJP fearing similar electoral defeat in 2019 without Shiv Sena refuses to snap ties with the latter.
Maharashtra state election is scheduled for 2019 and there are talks of Congress-NCP alliance. Rahul Gandhi, the Congress head is well aware of the defeat in last 27 elections. He doesn't want to fight the elections alone and would tie up with NCP to improve his chances. Had Congress, NCP, and Shiv Sena fought separately, BJP would have won the election. However, amidst talk between Congress-NCP alliances, BJP could not take chances of leaving Sena. BJP is also skeptical of the anti-incumbency factor against the Fadnavis government.
BJP trying hard to woo Sena leaders
Senior BJP leadership is meeting their Sena counterparts to pacify their angry outburst. The former is holding regular meetings to increase seat sharing of Sena making sure both the allies are in a comfortable position. To ease out the tension between the two, a senior BJP leader said, "In a marriage, husband and wife fight. But I want my wife to stay with me. I don't want a divorce." The Sena leader immediately retorted back saying, "Our party is the husband in the relationship. And there is no question of this divorce being called off."
You may also like to read – SAVING MONEY SOUNDS DIFFICULT? TRY THESE SMARTER WAYS MEANT FOR MODERN ERA
---
One response to "BJP not ready to let go of Shivsena yet"
ERP Training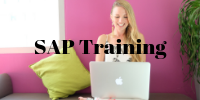 Adspuppy.com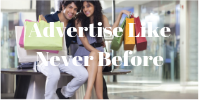 Techcoffees.com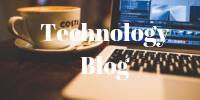 RKV Adventure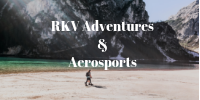 Cheapholidays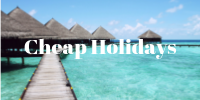 You May Also Want To Read This