November 8, 2016, it isn't hard for an Indian to recall where he was, what he was doing on this day after 8 PM. Prime Minister Narendra Modi went on air and declared something that is best described as 'unprecedented'. In a stroke of a few sentences, he made 86% of the currency notes in circulation invalid. It came as a cruel joke to some, but for his followers, it was a crusade against black money. There were stories of cab drivers offering passengers free ride to join this fight against black money. On the other side, there were reports of death in never-ending queues to exchange demonetized notes that reached their paper value. One year on, and a lot has changed in India. You may ask what? So here we have listed 5 things that have changed in India one year after demonetization.
1. Digital Payments Have Grown:
Digital payments have grown by over 80% in the past one year. This is a substantial growth for a country as big as India, where billions worth of transaction happens every day. This has fuelled the growth of digital wallets and payment banks. From Govt's own digital payment platform, BHIM to Google's mobile payment app Tez, this sector seems to have been the biggest beneficiary.
2. Unbanked Start Banking:
Banking penetration among the poor and people in rural India was dismally low. Almost 42% of the Indian households belonged to the unbanked category when Modi took over as PM. One of his first major schemes Jan Dhan reduced unbanked population in India from 557 million in 2011 to 233 million in 2015. Demonetization added another 23 million customers to the banking system in a span of just two months!
3. Increased Tax Base:
India is one of the biggest tax evading nations in the world and most of it can be attributed to corrupt bureaucracy and the ease at which one can evade tax in the country. The number of filing post-demonetization has grown by 24%, which is phenomenal for a year and that too in a country where tax evasion is seen as a sign of shrewdness!
4. ATM Card Turned Into Debit Cards:
You may wonder what we are talking about. But, the fact is for a vast majority of Indians their Debit Card was de facto ATM Card. Yes, a majority of Indians used their Debit Cards only to withdraw money from cash dispensing machines and never really cared to swipe them at POS terminals. That has changed and it isn't an exception to see old grannies used them while shopping at their local retail stores.
5. Fear of Demonetization 2.0:
Lastly, there is an underlying fear among the masses that a second round of demonetization would follow. The new series of 2000 notes were released as a measure to remonetize the economy at a faster pace. The government and Reserve Bank of India have missed no opportunity to reiterate this point. Many believe this high denomination note may be demonetized in the future. The largest bank in the country stating that RBI has stopped supply of these notes has only added to the fear.
The success or failure of demonetization is debatable. Everyone, from the top economists around the world to a daily wage earner, has a strong view about it. But, there is one thing certain, a lot has changed in India in the last one year and lots more will change in the coming years too.
---
Techcoffees.com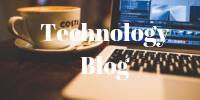 RKV Adventure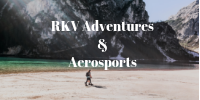 You May Also Want To Read This