Having a party is big responsibility for everyone; you need to plan everything and to make sure that the event will be perfect, elegant and stylish; and that offers enough entertainment for everyone. The most important decisions you have to make are – to choose the party planner, if you don't do it yourself; to choose the catering menu; and to find the right party hall, which can handle ne amount of the guests. It always starts from the hall – because you need to know where will be the events; and often the party halls rental services offer and include also decoration, catering and even planning services. In India we find wide abundance of party and banquet halls, from these for the small, private parties up to large and luxury wedding halls.
Hotel Star – one of the well known brands – the Star Group of Hotels, is one of the places, where we find high quality services, catering ad banquet/party halls. In fact they are two hotels –hotel Star and hotel Transit in New Delhi; together they offer three banquet rooms – with capacity up to 300 people. The halls are ideal for all kinds of small events – birthdays, engagement parties etc; more about the place you will find at – http://www.indiamart.com/hotelstar/banquets.html#hotel-transit and you can call them, too – +(91)-8376806828.
Nagina Fort in Nakodar, Punjab is the next place, which will be introduced. It offers one of the large banquet rooms in the state – with capacity up to 2500 people in cocktail style; and lower – 2000 if they are sitting. It is the ideal place for your marriage, wedding reception, convention or other big and lush event; in fact many people know it well, because of its nice and perfect reputation. Nagina Fort also offers nice garden for smaller parties and events, along with accommodation for part of your guests; to discuss prices and eventual menu of the catering services offered – just follow the link – http://www.eventandparties.com/client/hoteldetail.php?hid=24.
Shivam Palace and resort in in Jodhur – another incredible place to have your party or other event. The hotel has large banquet room, for weddings, receptions, large conventions and banquets etc; the capacity of the hall is over 2000 people. The company also offers quality catering and decoration services; along with helping you for the planning. On their official page you may find gallery with different decorations and examples of menus, for the events. See here – http://hotelshivamjodhpur.com/wedding-events/ and you will find what you need; you also can book or discuss through that link.
Hotel Sadbhav – the next party hall I will introduce you. It is one of the smaller places – it can handle – 50-100 people for conferences or parties, not more. It offers other extras like 24 hrs room service etc and is nice place to be; you may see it here and to check for everything you need – http://hotelsadbhav.com/service/
Finding and renting the right place for a party is not an easy job – still look around and chose according your requirements.
---
Cheapholidays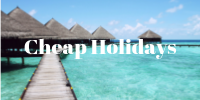 ERP Training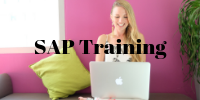 Adspuppy.com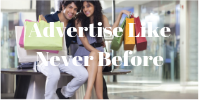 Techcoffees.com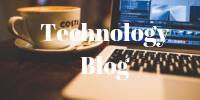 RKV Adventure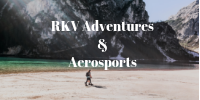 You May Also Want To Read This