Gaming is a passion to many of us. Some of us are Console gamers and some are PC gamers.
There is always a cold war between Console gaming and PC gaming.
Console gamers are those who like to sit far away from TV, relax themselves in a comfortable sofa and use hassle free wireless controllers to play games. Console gamers have the benefit of enjoying the platform exclusives. Most of the Console gamers usually enjoy the story being told in game along with game play aspects.
With the latest list of Playstation games, PS4 gamers are really looking forward to great games ahead. Also with the release of Xbox One X, many games are now being patched to support 4K and they play great on Xbox One X with eye catching detail and very less loading times.
But there is one thing Console gamers really feel jealous about PC gamers. Some of them are
1.) Huge range of games available for PC
2.) Cheaper price.
3.) Better graphics and more flexibility in terms of hardware
Most of the console gamers donot like the aspect of sitting close to monitors and using keyboard and mouse to play games. No offense to PC gamers, keyboard and mouse are great way to play games and they are fast and accurate in shooting games. But most of the console gamers enjoy playing with controllers rather than keyboard and mouse, sitting far away from their television sets.

If you are a Console gamer but also want to play PC games like the way you play Console, then this article will help you turn your PC into a Xbox One X.
Most of the gamers should already have been aware that almost all the PC Games support playing with Xbox Controller. The mapping is already built in each game. If you open a PC game, while Xbox Controller connected to PC either via cable or bluetooth, game detects the controller and you should be able to play game with controller.
But the frustrating part is you still need Keyboard and Mouse to start your PC and start the game. After inside the game, you use your Xbox controller to play games. So it is not practical to hook up your PC at TV set in living room with Mouse and keyboard.

Now we will learn how to hook up your PC in living room TV set. Control PC and Start the game without Mouse and keyboard.
The first and Obvious thing is you need to buy a PC with good configuration and set it up at your TV set directly. I have a 2 years old PC with below configuration. The configuration I have is not upto today's standards, but I expect it to run for 2 more years for future games.
PSU – 500 W. More is also good.
Graphic Card – GTX 970
CPU – I5 4690K
Mother Board – Gigabyte gaming MB
Hard Disk – 1TB
To begin configuring things into your PC, so as to turn your PC into a Console, you basically need Keyboard and Mouse in the beginning. After the configurations, we wont use them anymore to control your PC.
So hook up your PC to TV/Monitor.
From here are the details step by step.
Remove account password for your Windows account. Your PC needs to set up in a way, that when you turn your PC on, it should directly come to Desktop page. So set up only user id without any password.
Install software "Unified Remote" in your system. There is also "Unified Remote" App which you need to download into your Smartphone. It is available for both Android and IOS.
Link for the software and App can be found at https://www.unifiedremote.com/
With the software installed in your PC and App installed your Smartphone, connect both the devices to same WIFI network. The Unified Remote software is automatically enabled to start up when PC is powered up. If not, change settings to automatically start when PC is powered up.
Now Check App->Menu->Servers. Here you see that your PC is now available as a Server to connect for your App. Connect it.
Now again Check App->Menu->Remotes. Here you see list of remotes available. "Basic Input" is the main remote we use to achieve our purpose.
Opening "Basic Input" and moving your your finger over the area, will act as Mouse in your PC now. In the bottom left, there is option to press key board icon and type whatever you want to use it as a key board.
So as of now you are able to control your PC with your smart phone. No keyboard and Mouse needed after above steps. But the main feature of a Console gamer is playing games with Controller.
Wired Controller doesn't give the joy of a Console. So we need to go with a wireless controller.
If you are a Xbox gamer then you already have a wireless Xbox controller. So it is well and good. You can use the same.
But if you are a Playstation gamer, then you can use your PS4 controller to connect it to PC. Then use it as a Xbox Controller.
For this download and install DS4Windows in your PC.
Link for the software is ds4windows.com/
Follow the steps in the link. With the steps followed correctly, you will now have Xbox Controller drives set up in your PC.
Now Connect your PS4 controller to PC with "Add bluetooth device" option. Once the controller is connected to PC, DS4Windows automatically recognizes the controller and makes it a Xbox Controller for PC.
Now you have a wireless controller too. All the set up is now complete.
So if you hook up your PC to TV in living room and power it up, PC opens up directly to Desktop as NO password is set up.
Now Unified Remote automatically starts in your PC. With the steps from 3 & 4, you are now able to control your PC with your smartphone.
Open up DS4Windows in your PC, by controlling from your smartphone.
Now press the PS button of your PS4 controller and the controller is automatically recognized as Xbox Controller.
Run the EXE file your game, by controlling from your smartphone.
VOILA. You are now playing the game with your Xbox Controller. No Keyboard or Mouse needed.
Use PC for other purposes other than gaming
But I know that you still have one thing in your mind. With this set up, we won't be able to use the PC for other purposes.
Well you are in luck. There are many ways you can use your PC for general purposes, with it still in tied to TV in living room.
You can use another laptop to connect to your PC via "Remote Desktop Connection". But to have "Remote Desktop Connection" it is necessary for PC to have password set up.  Following below steps will enable the PC accessible without a password, while using remote desktop connection.
Alternatively you can install App – "Microsoft Remote Desktop" in your Smartphone or Tab. Then connect to PC via App and use it.
I hope you like the article. If you like it, please share the link to other gamers also and Please do leave your comments.
---
Cheapholidays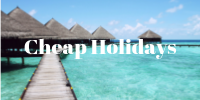 ERP Training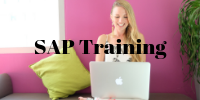 Adspuppy.com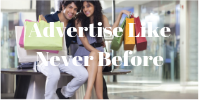 Techcoffees.com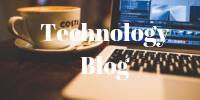 RKV Adventure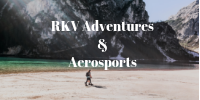 You May Also Want To Read This