The significance of marriage
A wedding is one of the most auspicious occasions in anybody's life. It is also the biggest occasion. As expected, there are whole lots of preparations going behind this. In India, especially, a wedding in any part of the country is celebrated in a grand manner, with hundreds of people visiting to bless the couple, with food, music and rituals. Moreover, once you are married, you are expected to spend a lifetime together with your partner, and be with each other during health and sickness.
Since, it is such a milestone in any person's life, there are lots of questions he or she must answer before jumping into this engagement, or before saying 'I do'! One must be absolutely sure before deciding to share his or her life with another individual. A wedding happens between two individuals who have similar goals and wish to fulfill them together, and grow up together. To avoid obstacles in a married life, one must make sure that both the partners share similar goals and are on the same page together.
Points to note before tying the knot!
So let us go through some of the aspects you must focus on before you decide to tie the knot and spend your life with someone.
If you are getting married in India, one of the primary aspects that parents focus on in is the financial aspect! You must have a clear idea of what your partner does and where he or she works, mainly the job profile! An idea of the debts and loans, and financial obligations of the partner is important knowledge. Also, it is necessary that you analyze the probable expenditures after marriage to avoid confusion later on. Sometimes, the standard of living of the groom and the bride do not agree with each other and problems crop up after marriage.
The next important issue is children. You must make sure that you and your partner are on the same page when it comes to children. Questions about when you prefer to have children and how to bring them up must be answered before you step into the relationship. Sometimes, in India especially, there is extreme family pressure on starting a family and this does no good to the married life of the couple. You must have similar thoughts about the issue before starting a life.
Religion! This will not be that important a factor if you are outside India. However, if you are in India, and belong to a family with strong beliefs and traditions, verifying about the common religious beliefs is an important thing. If you belong to different religions, you must make sure that you and your partner do not interfere with the other's religion or customs. Even if you follow the same religion, but belong to different castes, differences might arise in your married life. You must make sure that you and partner agree in this regard.
Career is another important issue you must focus on. It is essential that both the partners are able to carry on with their respective careers after marriage. Career should not be compromised for marriage. One must respect the other person's career after marriage. We spend years building up a career, and nobody has the right to tell you what you should do about it. Also, if you different working hours, you should be able to give time to your marriage. Even after you have kids, you must make sure that you and your partner agree on the job schedules.
Next, personal space! Each person is brought up differently for many years before they decide to get married and spend their life with someone else. It is only justified that each of the two people involved in a marriage might require some personal space. Even though it is essential that you spend time together, but some personal time with friends and family is equally important! Also, you must make sure how you decide to spend your free time, and what hobbies you engage it. Your activities should not obstruct or interfere with your partner's.
The next factor, which is probably one of the most important things you must do before you decide to tie the knot, is a thorough medical checkup of your partner. This was not too popular initially, but with advancing technology, this is essential now. Nowadays awareness is spread about this, telling us to take this step before marriage. A lot of health issues are present now and will determine what your children and family get from you. A simple medical checkup now will help you take precautions to avert health problems for your kids later in life. This also ensures you a long healthy happy married life.
Besides these points, there will be things you need to consider separately depending on your situation. It is also important that you are able to gel well with the relatives of your new family now. Sometimes, due to difference in ways of living, customs, rituals, beliefs, one finds it difficult to adjust in the new household. Even though it is not easy to guess before tying the knot, you must make sure that you put an effort knowing your immediate new family before actually getting married. Make sure you maintain your life outside of your marriage and are able to balance the two.
Once you are sure of all these factors, you can take the big step ahead. It is natural to be feeling nervous before you tie the knot, but this of course is one of the biggest days in your life and you must take it nicely. It is necessary to remember that a marriage is but a leap of faith and you do take a little risk letting someone new into your life. Having cold feet on the day of your wedding is natural. You just need to have confidence in yourself! All it takes is a little patience and endurance, maintaining mutual respect for each other to have a happy married life!
---
Cheapholidays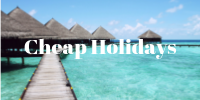 ERP Training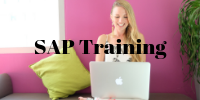 Adspuppy.com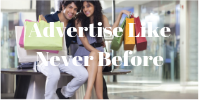 Techcoffees.com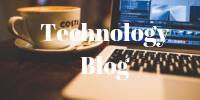 RKV Adventure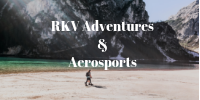 You May Also Want To Read This