I was not aware that I shall be addicted to running until I was diagnosed with a serious ailment! I missed running from that day. Having been scared of the constant movement it imposes, I stopped. I missed it when I'd seen the roads as I walked for a stroll to market. I'd felt like ditching my bodily disorder and run any moment I felt like. This is indeed like a passionate love story.
This is not a weird filler, but a fact! It proves the significance of running in one's life and especially, mine. Today, there are many who would strongly agree with my views. I observe from past good amount of years, there is a rise in the number of people choosing morning walks and jogs. Consequently, when you observe a modification or an improvement in your capability, it leads to a fascination with the sport.
The reasons are the precipitate of my experiences with Running for past 3 years.
1. Running Easily Creates A Bond With Nature
Early morning runs feel heavenly. Basically, it is not worth-stating. Because, you are out there in open, underneath a vast sky, running on the trail, and you feel sweat and breath. But the real thing is when you will feel the breeze. The stroke will be the first discerning fact of you in connection with nature.
Seamlessly piercing the atmosphere while you increase the number of strides and the miles you cover, the plunge is deep.
2. The Pleasure Will Arrive When You Will Cross Your Limits
The awareness of breath is key to the sustenance of long runs. Pushing your limits eventually transcends you into another realm of greater energy. You must have reached your limit and the very second you think that you will take a break-it is the moment to keep running and not follow your mind. These aspects pull you in the communication with higher self. This exercise is beneficial in any form of physical exertive sport to attain a degree of excellence.
3. Easiest Way To Relieve Stress
Living in present is a key to de-stress and redeem yourself from the chains of stagnation. If you run you live in present. The wandering and fragmented mind agitate the muscles. Therefore, it limits our ability to consistently perform. The fear builds within thereby becoming an obstacle to your trials.
Essentially, while running, you have to be in the present, simultaneously, maintaining a check on your breath and body. This is indeed a mind-exercise that break-frees you from the worldly anxiety.
4. The Adrenaline Rush/ The Eternally "High" Feeling
The best part is that it delivers, an individual, with an adrenaline rush. Well, everyone is aware of that feeling — You are high! You are on top of the world, oozing abundance of confidence, no fear, and no inhibition. This is how exactly your state will be if you make a regime of daily runs! The catch is to keep a strong faith.
5. Marathons
Marathon serves as an objective to initiate the morning jog. Firstly, I registered for 11 km which became a sheer driving force for me. Secondly, I sincerely woke up, without any excessive self-motivation, every morning. This was my beginning to gradually become an avid half-marathoner.
Winter is the season of workout and long run. Get yourself registered, put yourself into right footwear and clothing, take a warm-up session and just RUN!
Running is a fantastic experience. Read other interesting articles by me here.
---
Cheapholidays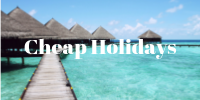 ERP Training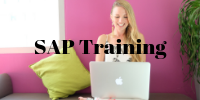 Adspuppy.com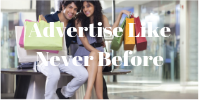 Techcoffees.com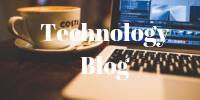 RKV Adventure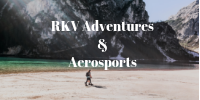 You May Also Want To Read This