As I strolled through an alley of a shopping mall, I bumped into an old friend. No longer I got curiously engrossed in knowing about her Jeevan Katha than my eyes popped out seeing a teenage girl wearing a spaghetti tee. It obliviously showed her Vermillion bra-straps. I took a pause as I reflected on why was I taken aback, when I am the one who keeps arguing on the need for revolutionary perspectives in society for today's women of India.
It then dawned upon, that there is a paradigm shift in our culture. I observe that Indian women and girls no longer feel the inhibition about certain facets in expressing themselves. Despite the stereotyped imposition persists in an Indian environment, there is definitely a subtle transformation evolving and taking a flamboyant shape.
Read on some of my observations of today's common Indian women who don't feel embarrassed about their choices from appearance to career.
Showing Off Their Bras
It was such a friendly and kind gesture by another woman, when she spotted a bra-strap, to acknowledge her of sliding it inside the blouse or a top. Well, it is an old-school now. Confidently exposing the straps appears quite charming then letting the collar bone get bored without an accomplice.
Abusive Lingo
Either it is a workplace, where Indian working women have to deal with the uncouth and sometimes debauched labour-men or generally catching up to the bumchums, slangs are equally a part of women's speech as it has been with men.

Discussing Periods
You will encounter multiples of advertisement campaigns supporting a sanitary napkin brand as you put on the television to eliminate the day's drudgery. These expressions are indeed significant as far as spreading the awareness to remote and rural zones of India. There, the usage of the pads is not common. I support the cause of eliminating the taxes on the sanitary napkin.
Male-Driven Jobs
Career is indispensable to stabilize the finances thereby making a woman independent and non-diffident. It is very encouraging to see the number of women in Indian cities and towns opting male-driven careers like an Auto driver and Bus conductor. Kudos to these women who with their sole support of determination, walking out of their fears and stepping forward in myriad zones.
Live-In Relationship
In the movie Dear Zindagi, Jug explains Kiara,
"Hum itni Kursiya dekhte hain, ek lene se pehle. Phir apna lifepartner choose karne se pehle, options dekhne me kya problem hai?"
There is no harm in living together to check the pros and cons of compatibility thereby concluding a so-called divine bond of marriage. There are lot of Live-in Indian couples who are open about their status and liberally expressing them.
Showing Off The Waist
In India, Sari is okay but a small glimpse of your kamar (waist) while you keep a bag on the luggage rack in railway-train will draw the attention of all the fellow commuters. But the fact is it is no more a matter of any ogles or stares, it is indeed cool to adorn and flaunt yourself by a crepe top.
Taking A Stand
It is commendable to see Indian women and girls not keeping mum over the issues that even slightly bother them. Taking a stand for their own decisions in either moving out of a relationship, or managing household and official chores, or pushing their limits in numerous streams, Indian women are definitely rocking the Universe!
If you relate to the above observations, gimme a thumbs-up in the comments and lets us keep breaking the records!
---
One response to "7 Things That No Longer Embarrass Today's Women of India"
ERP Training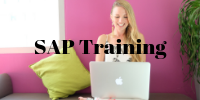 Adspuppy.com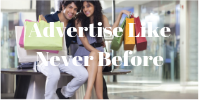 Techcoffees.com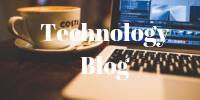 RKV Adventure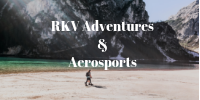 Cheapholidays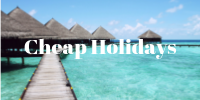 You May Also Want To Read This