It seems the marital bliss of the famous Indian pacer Mohammad Shami is over. The last few days have shown the ugliest rift in his marital cord with his indecent text messages with multiple women being uploaded to social media. So, what's the whole case about? Let's dig deeper into this controversy.
What's the controversy?
Hasin Jahan, the wife of the cricketer, has accused him of torturing her and even having extra-marital affairs. She even said that Shami had threatened her with dire consequences if she tries to expose him publicly. All these allegations have been made on the Facebook post by an unverified account. It was titled as 'Shami's enjoyment' with several pictures of Shami's obscene chats with a number of women. Not only this, photos and phone numbers of the women with whom he has been involved were also uploaded. However, the account was deleted later.
Allegations made by Shami's wife
Shami's wife has also accused his family of domestic violence and physically assaulting her on several occasions. The couple who had got married in 2014 also has a 3-year-old daughter. As per Jahan's accusations, the pacer remained repeatedly involved in extra-marital affairs since their marriage and his family even tried to kill her. She said, "Everyone in their family used to torture me. His mother and brother used to abuse me. The tortures continued till 2-3 a.m. in the morning. They even wanted to kill me." She further added, "I gave him enough time (to rectify mistakes) and tried to calm myself down but instead of accepting his own mistakes, he used to vent his anger on me and even threaten me, asking to keep mum for my own goodwill."
What Shami Said in his Defence
However, Shami who is currently playing in Deodhar Trophy for India A has denied all the allegations levied on him and called it a conspiracy to ruin his performance in the upcoming matches.
What can be the next step of Shami's wife?
On the other side, Jahan's lawyer Zakir Hussain said she was hopeful. She wanted to give chance to Shami to change his manners in order to avoid taking any legal action. "She is giving it some time. So we will wait a bit before taking any legal action," Hussain informed on the phone.
Impact of Controversy on Shami's Career
This whole controversy has already impacted the cricketer's professional front as Board of Control for Cricket in India's (BCCI) dropped his name from annual player contracts system. As per the information provided by BCCI sources, "Shami has been dropped from the player contracts system because his wife filed a complaint against him."It was further added, "Shami has been dropped from the contract due to disciplinary reason and will be included in the contract list if (his) innocence is proved."
Truth Eagerly Awaited
It is for the first time that the wife of a famous Indian cricketer took the help of social media to make her husband's apparent misdemeanors public. Apart from this, she has also lodged an official complaint with Kolkata police.
As a high profile case which involves a renowned Indian cricketer, all eyes are set to know the truth behind the whole controversy. Only the time will tell if it's a conspiracy to malign the cricketer's image or it's actually his true face.
You may also like to read – FACTS ABOUT INSPIRATIONAL AVANI CHATURVEDI YOU MUST KNOW
---
Cheapholidays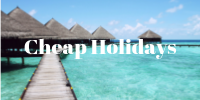 ERP Training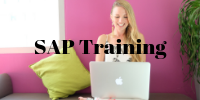 Adspuppy.com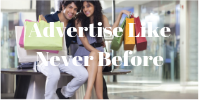 Techcoffees.com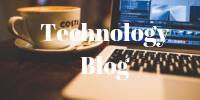 RKV Adventure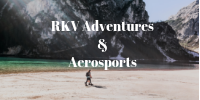 You May Also Want To Read This