The world has transformed into a global village with the help of the social media. We can easily connect with our family and friends who live abroad. It has become a very important tool for making new connections. Nevertheless, social media influences the personal relationships in a number of ways. Continue reading to find out how social media affects relationships.
Impacts of Social Media on Relationships
Jealousy
When your best friend posts a photo online and gains more likes or comments in comparison to your photos, you are likely to feel jealous. Jealousy has a great impact on the beautiful relationship that you share with your friend.
Possessiveness
There may be a time when you find out that your special friend has liked the picture of some other girl or commented on it. You start becoming possessive and fight with your friend for this silly reason. You need to remember that it is just a like and nothing else.
Embarrassment
There are times when your friend uploads a picture of you, which you do not like, or it may be inappropriate. This makes you feel embarrassed and you do not feel like talking to that person anymore. Embarrassment on the social media has ruined a number of relationships.
Addiction
A person may be more addicted to his social media sites instead of enjoying the moments that he is spending with the special ones. They tend to post everything on the social media. It is important to remember that you should not highlight your personal life on the social media.
Overestimating Intimacy
You should always understand the difference between a real relationship and the social relationship. Digital intimacy is coming in the way of the relationship that a person shares with his family or his loved ones. Digital intimacy is not even 1% like true intimacy with a person.
Too Many Online Friends
If you are on social media, it is obvious that you will have many friends. However, these friends can never be as special as the ones you meet daily in your life. When you start giving more importance to your friends on social media, you tend to lose your real friends. You are matured enough to decide your priorities.
Comparing the Relationships
There are a number of couple pages on Facebook or Instagram. These pages have beautiful quotes and pictures. Most of the people try to compare their relationships with the ones in these pages. It is important to remember that those pictures are just posed and not real relationships. There is no use comparing your relationship with the ones that you find online.
Spying
Spying on your boyfriend or girlfriend over the social media is not something very healthy. Just because he is online, does not mean that he is cheating on you.
Competition
Relationships are not competitions. Remember that you cannot compete with your friends over the fact that your relationship is better than their relationship. All relationships are unique and they deserve respect.
Alienating People
Most people tend to alienate their close relationships when they meet someone new on social media. This is something that you should not do because you never know if that person exists or not.
You should give importance to the real relationship that you share with a person instead of prioritizing the relationships formed over the social media.
You may also like to read- TOO MUCH OBSESSED WITH YOUR PHONE? IT CAN DESPAIR YOUR BRAIN!
---
3 responses to "10 Impacts of Social Media on Relationships"
Techcoffees.com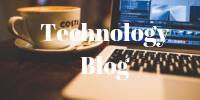 RKV Adventure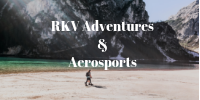 You May Also Want To Read This