Speakliz is an app that is able to help communicate to all those people who have some kind of hearing disability. This app was developed by an Ecuadorian startup that translates sign language into any other language, including Chinese
The creators of this app for smartphones and tablets are three young Ecuadorian entrepreneurs who manage to translate sign language in four languages: Spanish, English, Portuguese and Chinese.
Carlos Obando Villarreal, Hugo Jácome Andrade and Lennin Encalada Monteros worked on a technological project 9 years ago. These young Ecuadorians wanted to create a technological product to get all those with hearing problems to communicate with other people. But, one day, all change, the destination united these entrepreneurs to create SpeakLiz, which is an app that translates sign language with the help of an electronic bracelet in 20 different languages, among which stand out: Spanish, English, Portuguese and Chinese.
Today, the startup adopted the name: TALOV and is ranked in the ranking of the 200 most innovative companies in the area of ​​technology that will compete in the PITCH program, which is sponsored by Mercedes-Benz.
However, the design of this app was not easy, because many years and research were necessary, besides the financing problems were present.
"We even face discrimination that considers Latin American ventures as 'little' competition compared to what is done in other more mature territories in terms of technology, said one of the representatives of this company.
However, these entrepreneurs managed to raise a fund of almost 50,000 dollars, which allowed them to develop some things and accelerate the processes.
But, at the beginning of the project, this young company designed a translator glove of sign language to voice and text, thanks to an application developed in Android. On the other hand, each of the members of this company worked on similar technology projects to help achieve good communication of people with any type of hearing impairment, including using ios.
The three entrepreneurs were professors of technology, when a series of circumstances occurred in 2016, which favored the union of the three founding members, which allowed them to unite all their efforts and research that resulted in Speakliz and thus get a strong solution to correct the communication problems between people.
At the beginning of 2017, this Android-based app was launched through several digital stores; In this way, the popularity began to grow and the company began to have visibility as a startup and the business model, which has two different forms; the first is through mobile app customers, explains a spokesperson for the company, it has a cost of $ 29.99; the second aspect is a platform in which corporate clients can generate their own tools and apps, to make their spaces inclusive for people with disabilities.
The dream of the founders of TALOV, is to reach the 900,000 downloads of SpeakLiz, by 2022, which would translate into 18.9 million revenue. But the most important thing is to end that barrier of communication that separates the hearing impaired with the rest of the people in the world.
---
Techcoffees.com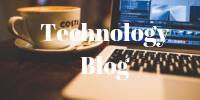 RKV Adventure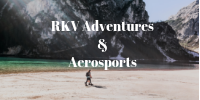 You May Also Want To Read This