Shree Amma Yanger Ayyapan alias Sridevi was a versatile actress who left for heaven on Feb 24, 2018, leaving behind a grieving husband and two daughters. Sridevi is one of the few actresses who gave their lives to the film industry. She began her acting career when she was just four years old and bid adieu to the world when she was just 54 years old. Everything happened early and suddenly in her life. Her career in the film industry was sudden as she was just four years young to know and understand the world. Her marriage with director and producer Boney Kapoor was sudden and her death was a shock.
Media reports of her succumbing to a heart attack in Dubai where she went with her family to attend the wedding of nephew Mohit Marwah. Soon after the wedding, all the relatives and friends returned to their abode. But, why Sri and her family decided to stay back? What happened in Dubai that rocked the life of Boney Kapoor?
What Happened on Feb 24, 2018?
The night of 24 Feb was heavy for the Kapoor family. At 11:00 pm, Sridevi had a serious heart attack in the hotel room where she was put up. There are no reports of her taking to any hospital. There are no reports of her having a heart problem in the past. Then what was it that led to her death? Why didn't Boney call for medical help? What forced the Kapoor family to stay in the hotel instead of taking Sri to a hospital where her life could have been saved? How do they know it was a heart attack and not murder?
I tried to search answers to the above questions but didn't get any satisfactory result. If you are also as shocked as I am to hear about Sri's death, you will also be as lost as I am right now.
Sri's Health in News:
In 2011, Sri's health reports flashed on TV sets and newspapers rumouring of her carrying a lethal disease. She was rumoured to have cancer in her last stages. Her lean physique and pale appearance laid the foundation for the rumour. But, the rumours were later turned down with reports of her making a comeback in her acting career with movie English Vinglish. Her lean physique was said to be for her role in the movie. But, there were still reports of her having Hyperthyroidism that leads to drastic weight loss.
Anyway, none of the factors above can lead to heart attack. Moreover, she has been reported of taking really good care of her health. Her husband, Boney Kapoor, was reported saying in an interview of having two cooks at home one of which would cook healthy food for Sri and another for Boney. Sri, according to Boney, didn't like to cook personally but she made sure that her family always gets healthy and fresh food. Her lifestyle was also one of the most talked about in the industry as she took special care of her skin, figure, and overall health. So, what could have gone wrong that took her life in such as shocking manner?
Did personal rifts lead to the tragic demise of Sri?
Image courtesy YouTube
Sri was the second wife of Boney and she had issues with her stepchildren. But can the rifts be a cause of her death? Did a rift with Arjun Kapoor sadden her to death? Or was it Jhanvi's film career that was taking a toll on her health?
Sridevi Was Concerned about Jhanvi's Acting Career:
Jhanvi Kapoor, the elder daughter of Sri and Boney Kapoor, is all set to for the Bollywood. Sri had a grand plan for Jhanvi's launch, but Boney had something else in his mind. Although the two wanted their daughter to enter Bollywood, their plans conflicted with each other. Sri wanted Jhanvi to enter the Bollywood for a movie not directed by Boney, while Boney wanted to be the director of her first movie. Why Sri had a problem with Boney directing the movie? The answer to this question has closed forever with Sri's eyes.
Sridevi's constant battle with stepson Arjun Kapoor
Arjun Kapoor in an interview with The Express Tribune was quoted saying that Sridevi and her kids don't exist for him. The actor bluntly expressed his views on Jhanvi and Khushi, two daughters of Sri and Boney. Arjun said, "We don't really meet and spend time together so it doesn't really exist." Arjun Kapoor lost his mother Mona Kapoor in 2012, soon before his debut movie Ishaqzaade. Arjun had been facing a tough time at personal and professional fronts ever since his mother's demise.
Having said this, the cause of Sri's death is yet to be unfolded. It is taking a lot of time to sink in the sudden demise of Sri and that too because of a heart attack. One unavoidable second ruined the happiness of Kapoor family and heavily contributed to the tragic loss of Bollywood.
Sridevi's Battle To Stay Up-Beat in the Industry
Image courtesy SangeetaBuzz
Sri's beautiful appearance has always caught the eye of cameramen and that of industry people. But, not many may know that she had gone through multiple surgeries to maintain that look. There are some posts going viral on social networking sites blaming the surgeries behind the sudden demise of the beautiful lady. But, I personally find no interest in such posts. Every actress goes through botox and surgeries to look pretty and everyone now knows and respect that.
Anyway, it is still difficult to sink in the saddest story of the day, week or even this month. Sridevi is no more! We will never be able to get a glimpse of her artful physique that always moved on the soothing rhythm of life. Life will move on. Boney Kapoor and his family will one day overcome the sad reality, but our beautiful lady will never come back.
Nothing is well because the end is not well.
Also Read Time Traveller or Time Waster
---
ERP Training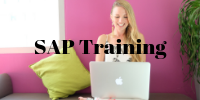 Adspuppy.com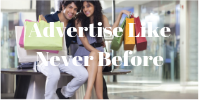 Techcoffees.com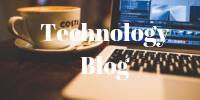 RKV Adventure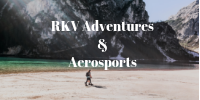 Cheapholidays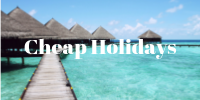 You May Also Want To Read This