Given the technologies that we can use in this high-tech world, it has become quite easier for us to plan and execute trips. Travel and tourism can be cumbersome to plan as it is difficult to gather the local information of the places that we or our family have ever visited. In such a case, it becomes important to carry travel apps that not only can navigate you but also suggest the local places and stuff that is must try.
So, here is a list of some travel apps to choose from:
Google Trips:

Google Trips is a travel app by Google. The app can be accessed right from one's Gmail account and it comes handy for planning a trip to places even the one that is least visited. It is one app must for a road trip as it helps navigate, find places such as local restaurants, food, and more. The app is available for free and can be used without data. Read more about the app here https://itunes.apple.com/us/app/google-trips/id1081561570?mt=8

Tinder:

Tinder a travel app – image courtesy RELAYTO

A lonesome evening can be dull and boring especially when you are in an alien city. Tinder is a travel cum dating app used by many to find someone special to spend an evening with. Using the app one can meet like-minded people and plan a nice evening. This way, one can also get to know the people of the place instead of just the place

Guides by Lonely Planet:

Lonely planet – travel apps. Image courtesy TNW

No one wishes to get lost in an alien land. You don't have to worry about getting lost if you have Guides by Lonely Planet app installed on your device. The app provides ultimate advice before and during trips. The app also provides an offline access to maps, currency converters, phrasebooks, and more. So, with this app one can communicate with the local in their dialect. Isn't that cool?

Sidekix:

Sidekik travel app. Image courtesy Pinterest

Being on a vacation one cannot afford to compromise on a refreshing cup of coffee and meal. No matter whether you are a food lover or someone fond of coffee, the Sidekix can help you locate the places of your interest. The app uses GPS to locate and navigate to the best restaurant or coffee shop in the city. One can also find theatres, shopping malls, parks and more using the app. So, using the app you can explore a lot more about the local life.

MyTSA:

How about if you could calculate travel delays and wait time for a security check-in domestic airport? MyTSA is one app that can help you calculate the time that might be lost in the airport for completing formalities, as well as waiting for your flight. You will be able to better plan your vacation if you know beforehand as how much of your time will be blocked at the airport. The app also provides weather update of your holiday destination. So, using the app you can calculate as how much of time you will spend at the airport and for waiting for a nice weather.

Café Wi-Fi:

cafe- wifi – travel apps. Image courtesy TrendyGifts.co.uk

It is near to impossible to imagine a life with the internet. The Café Wi-Fi helps spot free Wi-Fi. One can also find local cafes and internet hotspots using the app.

These are some of the best travel apps that I believe are must have. Give them a try while planning your holidays. Travel apps can save one's time and money when rightly used. You can find local places such as restaurants that offer nice local food and places that are nice to see but not really popular.
---
Cheapholidays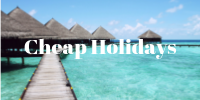 ERP Training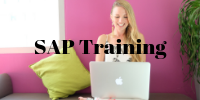 Adspuppy.com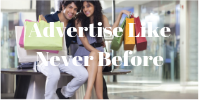 Techcoffees.com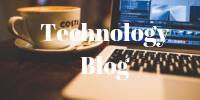 RKV Adventure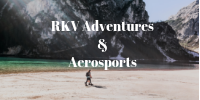 You May Also Want To Read This