The age old tradition of Indian feasts formerly known as "Dawaat"
The tradition of "dawaat" or feasting has been a part of the Indian civilization since a long time. In our society, the concept of feasts is in deep association with merrymaking and celebration of any festival or other auspicious occasions. This tradition has come down over the generations and plays a pivotal role in today's society, so much so that, nowadays, any festive event or invitation is considered incomplete without a grand feast comprising ambrosial and nectarous delicacies.
Marriages in India are considered to be no less than festivals, with the religious rituals and customs lasting for almost a week. Thus, feasts or dawaats are an intrinsic part of wedding ceremonies.
Present day feasts in Indian weddings
Nowadays, in Indian weddings, lavish arrangements are made for feasting, pleasing the guests with mouthwatering food which splurges more happiness to the event and enhances the blithesome ambience.
India, being a country of diverse culture and religion, presents equal variations in foods as well. Foods can be catered in various forms and assortments, mostly based on the regional and cultural background of the concerned families. Although, steaming delectable refreshment forms the backbone of any wedding menu in India, the taste and preference over food varies widely from place to place. Wedding families incorporate all possible arrangements to serve a perfect delight with a scrumptious menu to enhance the grandiose of the ceremony.
Regional and cultural influence on feasts
As mentioned earlier, food served at wedding feasts is largely dependent on the regional influence. Like, in Maharashtra, the menu consists of a variety of delicacies of coconut. Fish is an integral part of the Bengali wedding feasts as it is believed to bring in good fortune. Hence, a typical Bengali meal includes a lot of fish preparations. Again, a Tamil or Bengali menu mostly comprises a lot of rice items which is way different from a Punjabi banquet consisting of native bread items, like kulcha or naan. Likewise, the ethnicity of the wedding couple is also one of the factors which determine a vegetarian or non vegetarian meal. Mostly Rajasthani and Guajarati   families stick to the norm of a vegetarian menu. Nowadays, the chefs and the caterers have come up with the expertise of preparing a wide array of food items, ranging from the Indian ones to the continental and so on and so forth. They have actually succeeded in making the wedding feast a memorable event by serving lip smacking edibles that's surely going to give you the burp of content!!!
Tradition of Indian wedding feasts
Marriages are often graded based on the decorations, arrangements made and of course on the quality of the food served. Previously, the guests were catered with refreshment individually, but because of time constraint and tediousness, the buffet system of serving has gained immense popularity.
Weddings are occasions of fun and jubilance. Good delicious meal is an indispensable priority of any wedding.  People generally judge the extravagance of a wedding by the rating the standard of cuisines. Thus, it is of utmost importance to give attention to the arrangements made on the spread outs.
Coming to food, we all know, with time and cross culture influence, a variety of delicacies have come up and gained immense popularity in our society. Continental and western dishes of barbeques, steaks, pasta have made their way in India. Mostly youngsters have developed a tongue for these multicultural cuisines and other food stuff of blended flavors. Catering services have thus, not limited their list of items only to the typical Indian ones, they rather offer a wide range of delicious continental and else items and is just a phone call away. There are feasts for post marriage functions as well, commonly known as "reception parties". Thus, wedding and feasts are the two sides of a coin that is to be taken great care of. After all, it is the ultimate factor that determines the goodwill of the grand event.
While hiring caterers, certain key points should be kept in mind. First of all, they should be appointed well before the wedding date to avoid last minute problems from cropping up. Food contributes a large expense in the wedding budget. Economy and affordability should be of top most importance, for making the best of the arrangements within a certain budget. Another important thing to be done is to hire renowned catering services and also take feedback from others regarding their quality of work provided. It may apparently appear to make no difference, but a good and efficient chef or catering unit actually gets you the icing on the cake of the feast, making it worthwhile to you as well as to others invited. Again it is vital to make sure that the dinnerware and utensils served should be neat and clean and also in perfect shape, without any imperfection like discoloration or chipping. So, after meticulously working on all these issues, one can actually expect to call it a grand and luxurious wedding feast.
Popular dishes served at Indian wedding feasts
Munching on mouthwatering starters inevitably compliments the appetite. It also seems to earn reputation and appraisal to the wedding family!!!
The common Indian starters are the hot samosas with red chilly pickle, vegetable pakodas , chicken Reshmi kebab , Seekh kebab, Boti kebab, barbecued chicken and mutton (or lamb), corn nuggets , Paneer Tikka and lot more. Soft drinks, soups or any mocktail is served along with starters.  Beverages like tea and coffee are also present in the list of options.
Mutton/lamb and chicken are the two predominant varieties of meat preferred. North Indian wedding feasts includes items like chicken Tandoori, chicken/lamb Bhuna, chicken Tikka Masala, chicken Bharta followed by a very Punjabi dessert of Cucumber and Curd , known as Raita. Vegetarian dishes like Dal fry, Paneer Butter Masala, Kadhai paneer are some of the finger licking preferences on the buffet table.   Again, in a Bengali marriage, preparations like fish Kalia, Chingrir Malaikari (a prawn recipe), Pulao ( a sweet rice dish) and chicken/lamb Kasha(spicy gravy item) are a rage in the community. Chicken Vindaloo, a Goan recipe, made with Capsicum, Vinegar and spices is sometimes enlisted as one of the side dish.
Vegetarians gorge on items like Palak Paneer, Matar Paneer, Tadka, Navratna curry, mixed vegetables, Dum aloo, Malai Kofta, Shahi Paneer which are considered their favorites.
Rogan Josh, a rich and spicy meat preparation, of Kashmiri origin has also become the one of the core non vegetarian dish in a wedding banquet.
People with a different taste can opt for Grilled Chicken with Shallot sauce, fish Mayonnaise, Paprika roast chicken or hot Cucumber with mushroom to give an exquisite touch to both the table and the tongue.
Rice dishes comprise the main course of the meal. Rice can be cooked in multifarious styles. Rice preparations, although a predominant customary of the Bengali community, is being adopted by other communities and cultures as well. The traditional Pulao, fried rice to the nose twitching flavor of the Biriyanis are surely going to give you a delightful indigestion!!!
What does a hot sumptuous feast mean without a tasty dessert flushing? An Ice cream, a sweet, cake or even a chocolate truffle gives the perfect finish to the feast making your wedding a wholesome memorable affair.
Thus, the tradition, grandiose and mirth of the ceremony would not be accomplished without a wide gamut of food stuff lavishly decorating the table making feasts an integral sub ritual of the wedding ceremony.
---
Cheapholidays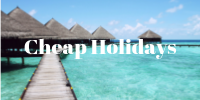 ERP Training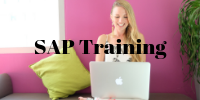 Adspuppy.com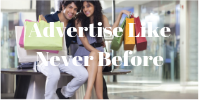 Techcoffees.com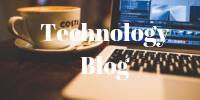 RKV Adventure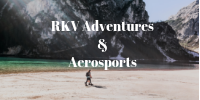 You May Also Want To Read This