A silent squeak escaped Agastheeswari's mouth as she rolled yet another Beedi. The tendu leaf smiled as the tobacco dust rubbed against her skin, killing her, silently, every time. Agastheeswari has been rolling beedis incessantly for years now, without a stop.
Tobacco kills, knows Agastheeswari.
A multi-faceted murderer, it takes away the maker, the smoker, the inhalers, the environment: everyone. Tobacco never discriminates.
What prompts Agastheeswari to incur death in its very face?
Passion? Habit? Pleasure? A Better Future? Or is it simply for sustaining livelihoods?
Hundreds of women in Tamil Nadu's Manimuthar die every day in a bid to live a better tomorrow. They have no other choice. Rolling beedis is the only way to earn their livelihood. Agastheeswari knows the value of education. She would like her children to be educated, so they might not end up like the very beedis she rolls.
Every human being on the planet has the right. The right to live. Prof Mohan Ram could see the plight of Manimuthar's women no more and didn't wait for the Government's support either.
Death doesn't wait, he says. Life does.
CHARGLO, his brainchild, is a venture to change the lives of 300 odd women of Tamil Nadu. To propel community growth in the right direction, this organization initiated a sustainable bio-activated charcoal micro-enterprise where women 'Earn While Cooking'. Change is in the making, as a result.
Black Dissolves Black: Responsibly Sourced Bio-Activated Charcoal
Black is all pervading. It dissipates and engulfs everything without leaving a trace. Black alone has the power to dissolve, they say. Black charcoal, sourced from cookstove residues, will now enable Agastheeswari and countless other women to sustain their livelihoods gracefully, sustainably.
Activated Charcoal is one of nature's most potent cleansing agents. It can draw out dirt, bacteria, toxins, and particulate matter, unclogging a million pores in the human skin. This is where CharGlo steps in, producing bathing bars, body scrubs, and teeth whiteners derived from the goodness of this nature's wonder.
It's now time to do away with chemical toxins and skin creams and include the blackness of CharGlo for the whitening and cleansing of your skin, all while lightening a million lives and saving the environment.
Let not the face value deceive you into buying branded venoms. CharGlo's products will speak for themselves, and, for the three hundred women who've toiled hard to pave their way towards a better, greener, and brighter future.
It's Time
It's time to extend our hands in this noble mission. CharGlo is raising funds online on Ketto, a secure crowdfunding platform, to help Manimuthar's women and their families realize their dreams:
https://www.ketto.org/fundraiser/charglo
Time is running. It's running really fast. Today, the 26th day of December, only 18 days remain until the campaign ends.
This new year, don't make resolutions.
Act. Act Now.
For a million souls.
A small donation, a small endeavor, a small support isn't small enough when we all join hands.
Let's act and twist the destiny of Agastheeswari before the smoke takes its toll.
---
ERP Training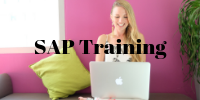 Adspuppy.com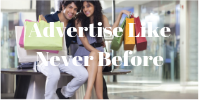 Techcoffees.com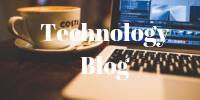 RKV Adventure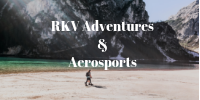 Cheapholidays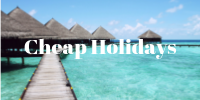 You May Also Want To Read This