Ladakh is a paradise on earth and Leh is the entrance to heaven. If you have never been to Leh but are considering a trip to the land of blue lakes and mighty gray mountains, here are some important information and tips for getting started.
Arrival to Leh:
You can fly to Leh from all major cities in India, not directly but via Delhi or Mumbai. Leh is situated at 3,500 meters above sea level. You can also drive to Leh, via two routes:
# From Srinagar (415 km away):
From Srinagar, Leh route is only open from the first week of April or May to November or December. The road is in good condition, the slope moderates towards Leh so that the probability of altitude sickness is much lower than in a flight. And there are some nice villages along the way. This path is perfect for the elderly and children.
# From Manali (482 km away):
This route is usually open to traffic in the first week of May or June to October or November. This route is very steep, the road is also not very good and there is a risk of landslides. If you are looking for a true adventure, you can try this route.
Activities in Ladakh:
Visit the old town of Leh. The Ladakh Arts and Media Organization exhibit local artworks in the Old City. There are also workshops on topics, such as textiles, design and creative writing.
If you want to stay longer in Ladakh, you can work as a volunteer. They work for the 17,000 ft Foundation which offers a variety of programs for 10, 16 or 30 days in schools in Leh and the surrounding villages.
Join the Ladakh Marathon either as a spectator or as a participant. But attention: Participants must be extremely fit because of the thin air at this altitude. For hikers, there are hiking trails available. A good source of information is Ladakh Ecological Footprint.
Whitewater rafting expeditions is another great thing to do for both beginners and advanced hikers. Frozen Himalayas has bike tours to and from Leh, as well as hikes in the footsteps of snow leopards in winter in the program.
For other exciting trips, you can book a taxi and they take you to the Nubra Valley, lakes Pangong, and Tso Moriri. You can also visit these natural attractions within a day's trip but there are very comfortable camps everywhere and breathtaking views. The sunset right on Pangong Lake should not be missed.
The market in Leh offers Tibetan antiques, jewelry, and curious. Also, handmade rugs and Pashmina shawls are offered. The Ladakh Apricot store in Zangsti serves organic food and apricot jam made from local fruits.
List For The Backpack:
Apart from warm jackets and jumpers, the following things are needed to get through a trip to Leh:
Waterproof hiking boots.
Rainproof clothing.
Sunglasses, hat or cap with an umbrella, sunscreen, (the sunburn hazard is immensely high).
Backpack for everything you need on short hikes around Leh.
Medicine for all cases (consult an experienced doctor).
Do Not Underestimate Altitude Sickness:
The symptoms of altitude sickness are a headache, breathlessness, and nausea. One should not take these symptoms lightly. The altitude sickness can hit anyone, even to trained athletes. It is really dangerous and can even be deadly. So if you do not feel good about your health, do not go hiking any further but stop and get off immediately to the next lowest point you can reach. Let yourself be advised by a qualified doctor before your trip to Leh and Ladakh. When you get used to the altitude slowly, your body usually makes the transition by itself.
Some Other Important Hints:
Plastic bags are prohibited in Ladakh, so you can only take biodegradable or paper bags.
The weather is unpredictable. Mostly, it is windy and the temperature can quickly drop from very pleasant to quite cool. So it is good if you can take something over or something undressed.
Wear waterproof backpacks and suitcases to make sure your clothes stay dry when it rains or when you need to drive through a river.
Be sure to bring lots of fresh batteries or charged batteries with you for your camera. They also drain themselves faster in the cold than usual.
In the dry air, you need more liquid about 4 to 5 liters per day, so always keep a water bottle with you. It is the best if you will not drink alcohol.
If you will drive yourself, never forget that driving at this altitude and on this terrain is a completely different challenge.
In general, Leh and Ladakh is a wonderful place, despite all the warnings mentioned above. The landscape, the culture, the people are indescribable. You have to see it with your own eyes, listen to your ears, and experience all your senses.
And most importantly, do not try to finish everything in short span of time. Leh and Ladakh are not a place to be seen in a hurry.
You Would Also Like To Read Next Article: 5 Beginners' Winter Treks Of Himalaya For This Season
---
ERP Training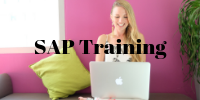 Adspuppy.com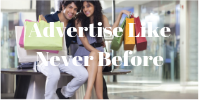 Techcoffees.com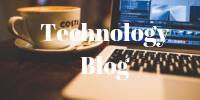 RKV Adventure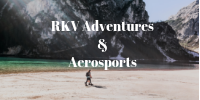 Cheapholidays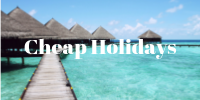 You May Also Want To Read This