There is too much talk of the town over Padmavati nowadays.
Historians of Allauddin had written this story of Padmavati in their book so that they could prove the invasion of the Rajput territories. Some historians call this story wrong because Muslim Sources have written this story of Padmavati to provoke Rajput courage. Let's tell you the true full story.
True Story and History of Rani Padmavati:
The name of the father of Rani Padmavati was Gandharva Sen and the name of the mother was Champawati. Rani Padmavati's father was the King of Sinhal Pradesh, Gandharvasen. For the Swayamvar (A practice choosing a husband), he called all the Hindu kings and Rajputs. Raja Malkhan Singh of a small state also came in that self.
Raja Raval Ratan Singh had already gone to Swayamvar, despite having a wife as a companion. In ancient times, the king used to marry more than one person so that the descendants would receive more successors. Raja Raval Ratan Singh defeated Malkhan Singh in self-employment and got married to Padmavati. After marriage, he returned to Chittor with his second wife Padmavati.
At that time, Rajput king Rawal Ratan Singh was the ruler of Chittor. In addition to being a good husband, Ratan Singh was also the patron of art. There were many talented people in his court, among which Raghav Chetan composer was also one. The people did not know about Raghav Chetan that he is also a magician. He used his evil talent to kill the enemy. One day Raghav Chetan's action of calling the evil spirits is caught red-handed. After knowing about this, Raval Ratan Singh got angry. He turned his face black and placed on a donkey and exiled from his kingdom. Because of this punishment of Ratan Singh, Raghav Chetan became his enemy.
Insult and deportation of composer Raghav Chetan:
Angered by his humiliation, Raghav Chetan went to Delhi where he took the aim of provoking Delhi Sultan Alauddin Khilji to attack Chittorgarh.
When Raghav Chetan was brought to Allauddin Khilji by his army, Sultan praised him and asked him to come to his court. Raghav Chetan asked the King at the same time: "Why do you want to call me a simple musician while you have many beautiful things".
Due to not understanding the words of Raghav Chetan, Khilji asked him to speak clearly. Raghav Chetan greeted Sultan with the beauty of Padmavati, and the lust of Khilji awoke. After hearing that they arrived at the capital, he asked his army to attack Chittorgarh, because his dream was to keep that beauty with him.
Rani Padmavati and Alauddin Khilji:
To get a glimpse of that famous beauty Padmavati, Sultan became desperate. He sent a letter to Raja Ratan Singh saying that he considers Queen Padmavati as his sister and wants to meet her. Upon listening to Sultan, Ratan Singh agreed to avoid his fury and save his kingdom. Rani Padmavati agreed to show Alauddin her face through a mirror. When Alauddin came to know that the Queen Padmavati got ready to meet him, he carefully entered the fort with his chosen warriors.
Ranjit Singh captures the beauty of Rani Padmavati.
When Alauddin Khilji saw the beautiful face of Rani in the mirror, he thought to get her anyhow. While returning back to his camp, Alauddin was walking with Ratan Singh for some time. Khilji took the opportunity to arrest Ratan Singh and demanded Padmavati.
Khilji attacked the Chittorgarh:
On hearing this news from Khilji, Rawal Ratan Singh's nephew devised a plan to save his uncle, on the other side, the women of the royal palace were preparing for Jauhar (self-immolation).
When Sultan came to know that his plan failed, he came in anger and ordered his army to attack Chittorgarh. Upon hearing the news of the attack by Khilji, Padmavati thought that now Khilji's army will kill all the men of Chittorgarh. Now they had two choices, either committed to the Jauhar or to show her disrespect to the victorious army.
Rani Padmavati did the Jauhar to save her aspiration:
Along with the Rani Padmavati, all women have decided for Jauhar. A huge Chita was lit and after Rani Padmavati, all the other women of Chittor jumped in it, and thus the enemy kept watching standing outside. On the death of his lady, the man of Chittorgarh had nothing left in his life. All the men of Chittor decided to perform Saka in which every soldier dressed in a garment and a turban. And fought with the enemy army till they were all over. When the victorious army entered the fort, they dealt with ashes and burnt bones.
The memory of the women, who did the Jauhar, is still alive in folk songs, in which their glorious work announces.
You would also like to read: 7 Puzzling Unsolved Mysteries of India
---
Cheapholidays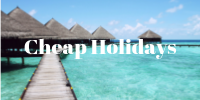 ERP Training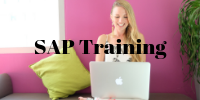 Adspuppy.com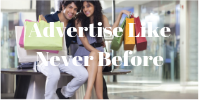 Techcoffees.com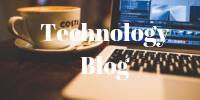 RKV Adventure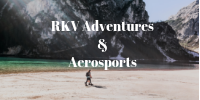 You May Also Want To Read This