Traveling with kids can be suicidal if kids are not provided with comfort, entertainment on board and a feeling of being on Disney land. Kids have high expectations. They want you to treat them special and make their vacations memorable. There is no doubt that parents try their level best to keep their kids happy at times, especially during vacation, one has to lower down expectations because we cannot lower the travel expenses. Flight tickets, stay in hotel/resort, food and leisure expenses, all these shelves our pockets so heavily that we often find it challenging to keep kids happy. This post is all about easing travel soars with kids.
Tips to Travel With Kids Via Road:
Travel with kids via road. Image courtesy Travel Channel
If you have decided to travel via road, here are a few things that you should keep in mind while travelling with kids:
Packing:

Packing for trip – Image courtesy Reader's Digest

Road trip packing with kids calls for a smart packing methodology. If you are planning a trip for more than two days, pack clothes for the next day in a separate suitcase to avoid digging deep in a large suitcase. With toddlers and kids, it is essential to keep their blankets and pillows as kids like to have their own stuff when out from home, especially at night. They will feel at home and won't be annoyed. Travelling with toddlers make sure you have kept paper rolls, hand towels, and wipes to clean any spill, drop or spit of the baby.

Surviving The Ride:


You surely don't want to get into the cranky complains of the kids while travelling. There are three ways to escape the situation – snacks, entertainment, and interaction. Your kids would love to have some yummy snacks, so either cook something before travelling or get some fast food items to ensure your kids aren't hungry during the trip. Bored toddlers and cranky babies can be really tough to handle. Pack some of their toys, DVDs, music that they may like to avoid boredom in the car. Your kids may love to be tickled and communicate with you about the trip and how happy they feel. Do stop in between the trip for a quick and friendly interaction with your kids. They will surely be happy at the trip if you follow the tips.

Stops:


Stop for some time. Image courtesy wallpaper craft

You will have to stop several times with kids in the car. They need to freshen up and may get exhausted sitting in the car for long. In case you are on a long road trip, book a motel in the midway that has a pool and nice restaurant for your kids. This may cost a little, but the overall joy would be immense. Stopping by for lunch, do keep in mind that your child may have to use the bathroom after 20 minutes of lunch. In short, do include stops when planning a trip with kids.
Tip to Travel With Kids Via Air:
Boy looking over the business class seat of the plane. image courtesy Time magazine
Have an air-ticket booked? Here are a few tips to make your air travel easy with kids:
Packing:

Packing for an air travel is different from that of a road trip. Pack as many clothes as you think would be necessary. Overpack snacks and under pack toys as kids are more likely to get cranky if they don't get familiar food items. If you breastfeed your baby you can carry 3 ounces of milk on board as breast milk is 'liquid exemption'. The same is applied to formula milk, canned baby food, and teethers filed with liquid or jell. Don't worry about toys as kids can play with anything cups, napkins sugar sachets etc. On the plane, do carry a handbag that has diapers, clothes, Ziploc bag for diapers and dirty baby clothes. Also, keep diaper changing sheet and baby blanket.

Baby gears:


Baby gears are necessary for the babies and to some level to our comfort as well. But, it is not possible to carry all the heavy baby gears with you. Either you can buy baby gears from the destination or borrow someone's else. The later sounds weird to me. Anyway, I have come across a baby gear rental website that provides baby gears for rent to family away from home. Here is the site https://babysaway.com/. There may be more of such sites. But, its good to know them. Do consider renting baby gears from the site to add pleasure to your trip.
---
Techcoffees.com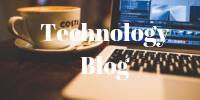 RKV Adventure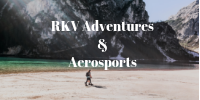 You May Also Want To Read This