Under-five mortality is not a new thing for us. India is one land where the birth of a child is taken as a gift by the God, but, with certain clauses. In some part of India where a birth of a boy is celebrated, the birth of a girl is moaned. The result, the baby boy gets to live while the baby girl is forced to close her eyes till eternity. This was and is the case of India. Over the time, the Indian government has taken initiatives to overcome the cowardly attitude of people towards gender inequality. However, it still needs to take measures to help newborn cherish life.
According to a recent report by UNICEF, India despite a 66% decline in the child mortality rate is still lagging far behind among countries for securing the life of a newborn. According to a global disease burden analysis, published in The Lancet, the under-five mortality rate in India dropped at 50 per 1000 in 2015-16 live births from 74 over a decade. Although it is a news to celebrate, the findings of UNICEF hints at the poor management of new life in India.
The UNICEF findings state that mortality rate of girls under the age group of five remains 12.5% higher in India when compared with that of the Indian boys.  But, when looked at a global front, boys mortality rate is 7% higher. In 2016, about 5.6 million kids succumbed to death in 2016 before celebrating their fifth birthday. The figures are scary and show how insecure and unsafe the country can be for newly born. Neonatal deaths account for 46% infants every day. Another shocking finding revealed that in 2016, 2.6 million infants were stillborn globally. India contributed 24% to the figure, Pakistan 10%, Nigeria 9%, the DRC (Democratic Republic of Congo) 4% and Ethiopia 3%.
Unequal health care access is said to be the governing reason behind the staggering number of death under the age of five. In 2016, about 30% of the babies endured preterm birth or labour complications. 16% of those who survived died later because of pneumonia and 8% of diarrhoea, globally.
State Of Newborn Health In India
The contribution of Indian in the global live births is one-fifth. And, about a quarter of stillbirths or neonatal deaths of the entire world takes place in India. In 2016, the neonatal mortality rate in India was 28 over 1000 live birth. About 45% of death within seven days of born account for the entire under-five year's age group deaths.
Under-Five Mortality Determinants:
There are two main determinants of high under-five mortality rate in India.
Social inequality
Health inequality
India stands divided between cast, class, occupation, and inhabitation when it comes to health services. Poverty-ridden people are provided with limited access to health services as compared to their counterparts. In case of labour complications, this particular section of the society is left on the mercy of God. They are denied health facilities that could save the life of the baby and the mother. People with tabooed diseases like AIDS are also denied proper medical facilities. It is shameful for a country whose economy is growing so rapidly to have a poor approach to health care services.
---
2 responses to "Under-Five Mortality Rate High In India Despite A Global Drop"
Techcoffees.com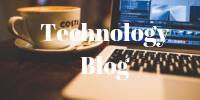 RKV Adventure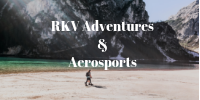 You May Also Want To Read This