Today, the life is full of stress and has become hectic. So, every individual in the world wants to improve their mental and physical well-being. There are many techniques of meditation around the world, but Vipassana is one of India's most ancient techniques. It was discovered by Gautam Buddha 2500 years ago. There are some simple, yet strict rules which you need to follow during the entire meditation session.
What is Vipassana?
The word Vipassana means "to see things as they really are" and it is the meditation technique that Gautama Buddha, the founder of Buddhism used to achieve enlightenment.
Unlike what many people believe, this type of meditation does not consist in sitting down to study your thoughts and reflect on life, but in observing your body and your mind. Just observe, without any reaction. By doing this, according to the Buddhist tradition, you are slowly freeing yourself from the attachment and hatred that you have accumulated over the time, which is the cause of your unhappiness.
Vipassana meditation is a very practical technique. That is, what matters is that you end up receiving the benefits of meditation, and everything else is secondary.
Rules of the Vipassana Meditation Course:
When you join for Vipassana, there are some rules which you need to follow during the course of Meditation.
You must meditate 10 hours a day
You cannot use your phone
You cannot read any other material
You cannot smoke
You cannot have any sexual activities
You cannot kill any living thing
You cannot lie
You cannot take any intoxicating substances such as tobacco or alcohol
As you can see, the rules are quite strict because their aim is not to distract you and learn the technique correctly.
About the Meditation Centers:
Vipassana meditation is taught as 10-day courses. There are longer and shorter courses for advanced students but for beginners, the minimum is 10 days.
There are several centers in India and they always follow the same structure and functioning. The meditation centers are located in remote areas of the city so that there is total silence. Usually, they have three well-differentiated areas: bedrooms, dining room, and meditation room. Men and women are separated during the course, with their own dining room, dormitory, and teacher. They only meet in the hall during group meditations.
In general, the limit of meditation course is ten days, although there are those who have meditated for up to 90 days.
Fees for this Vipassana Course:
It is completely free and at the end of the session, you can donate whatever you want.
6 Top Vipassana Meditation Centers in India:
Following 6 are Top Vipassana Meditation Centers in India where you can join the session:
Dhamma Giri, Igatpuri (Maharashtra)
Dhamma Pattana, Mumbai (Maharashtra)
Dhamma Bodhi, Bodh Gaya (Bihar)
Sikhara Dhamma, Dharamsala (Himachal Pradesh)
Dhamma Setu, Chennai (Tamil Nadu)
Dhamma Paphulla, Banglore (Karnataka)
One thing is sure, after the completion of the Vipassana Meditation course, you will surely thank yourself as you will have a life-changing experience.
You would also like to read next article: Discover The 5 Healthy Habits – Must Know
---
Techcoffees.com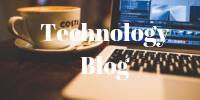 RKV Adventure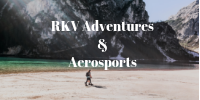 You May Also Want To Read This