Now Send Money to Your Loved Ones Through WhatsApp:
With technology advancing every day, we are using mobile wallets to pay for goods and services quite often. Now, with over 200 million WhatsApp users in India, the Facebook-owned company is going to launch peer-to-peer payment services with Unified Payment's Interface (UPI) integration through which you will be able to send money digitally to your contacts through WhatsApp itself. UPI has been developed by National Payments Corporation of India (NPCI). This partnership of WhatsApp Payment and UPI would definitely have a significant impact on India's Digital Economy.
Expected to be rolled out very soon; the WhatsApp Payment Service is currently in testing stage as of now. However, a WhatsApp Payment Beta version will be launched soon; according to different sources. You can expect the final launch by the end of this year. Since WhatsApp is going to collaborate with indigenous technology to launch the payment interface; this surely brings about a positive boost to the ambition of Digital India.
Expected Way of Operation for The WhatsApp Payment Service | Functioning of WhatsApp Payment India
A news is out that the company is going to collaborate with three major banks in India namely, State Bank of India, ICICI, and HDFC. However, no official confirmation is there from the banks or WhatsApp as of now.
According to various sources, following are the expected ways of how WhatsApp Payment will work in India. No final affirmation regarding its way of operation is there yet.
In addition to the options of sending images or contacts, a new 'Pay' option showcasing Rupee Symbol will be available.
Users can hit the new option for either requesting for some bucks or sending money.
Post-entering the amount, a Personal Identification Number will be required to finalize and confirm the transaction.
The user, on the other end, will receive a communication regarding the receipt of funds.This will be quite similar to receiving a contact and he/she can either accept or reject it.
WhatsApp Payment India: A Rigid Competition To The Digital Wallet Companies
Now the question is, whether WhatsApp Payment will be able to compete against the likes of Paytm? Well! As of now, WhatsApp will only launch peer-to-peer payment facility. However, it can still be a threat to other digital wallet companies as WhatsApp has one of the largest user bases in India. People will absolutely love to use the in-chat money sending facility without switching to a new application for the task.
Now, there is one more factor which predicts the successful roll-out of the new feature in India. It will be absolutely costing nothing for the company to attract customers as people are using WhatsApp already. It has become a significant part of our daily life. Every individual owning a smartphone uses WhatsApp to stay in touch with his/her loved ones. So, cost of marketing will be almost zero for the company.
I think it is better to wait for the final roll-out. It all depends on the response to WhatsApp Payment Feature; whether the Facebook-owned company will dive deeper into the market of digital payments technology or not.
---
One response to "WhatsApp Messenger In-Chat Payment Feature To Be Rolled Out in India | WhatsApp Payment Service India"
ERP Training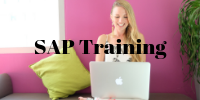 Adspuppy.com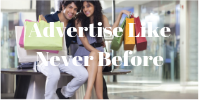 Techcoffees.com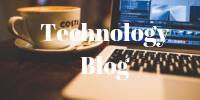 RKV Adventure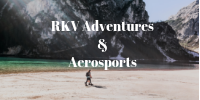 Cheapholidays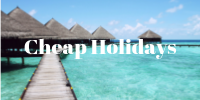 You May Also Want To Read This