Men always desire singlehood and enjoy it more than women. This is what we assumed until we came across some path-breaking research. According to them, 61% working women are single and are happy with this relationship status as opposed to 49% men! Moreover, 75% women who are currently single are not even looking for a relationship on a rigorous basis which is comparatively higher than 65% single men!
Women nowadays choose to stay single and live happily with this decision more than men!
So what makes women so happy being single? What are the reasons due to which they don't want to get indulged in a relationship so far? Here are few points which justify the choice!
A lot of hard work
Women, especially those with corporate background tend to see a lot of hard work in a relationship. They often feel a burden while taking time to look presentable, manage chores like cooking cleaning etc and also handling their corporate carriers!  Women are taught to consider household chores as their prime duty. This simply becomes a forceful and emotional labor for working women.
Comparatively, men in a relationship get a lot of help from their female spouses which reduces their burden to a higher extent. This makes it obvious for men to look for a relationship! Thus, handling all the chores along with the carrier is a lot of hard work which encourages women to stay single.
Emotional and physical stress
There are a lot of women who handle their carriers as well the household chores in a balanced way. However, they still end up feeling stressed physically as well as emotionally. Once they get into a relationship, they have to manage the house, deal with relationships and commit to it wholeheartedly. Due to this, women feel deprived of their hobbies, space, and freedom and thus choose to stay single and less stressed!
Healthy social connect
We see men hanging out and enjoying their balanced carrier-social life when in a relationship. On the other hand, women are not able to enjoy the social connect due to household and career life! Women nowadays have increased friend circles and social groups with which they can enjoy! Women having a partner are less likely to join her social groups and friends while women without a partner enjoy their freedom while getting enough time to socialize! Men never have to choose from these options as when in a relationship. This is what makes them free and ready for a relationship!
Financial and social independence
Women when single, get more time and freedom to socialize! Nowadays, women are also more independent financially and this helps her in deciding whether to choose a relationship or not. With this comes the freedom to focus on their careers, not to stress for the domestic work and enjoy their time while socializing! Married women or women in a relationship would have lesser choices and that's quite obvious from the kind of burden they have!
Everybody needs a balanced life. But, when a woman enters into a relationship, she has to handle the domestic work, maintain the relationships while solving various issues, handle their professional lives while compromising on their social life which destroys the balance! This makes women opt for a single life!
On the other hand, men depend a lot on women not only for household chores but also for their social connections, for emotional support and for handling the relationships which obviously is a convenient option!
Do you relate to this? Let us know here!
You may also like to read-TOP 10 BRIDGES OF THE WORLD
---
4 responses to "Why women enjoy singlehood more than men"
Techcoffees.com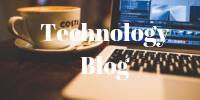 RKV Adventure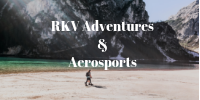 You May Also Want To Read This