November kicks off on a good note as India makes significant improvements in its business environment and lands a spot in the World Bank's annual Ease of Doing Business Index. From being ranked 130 last year, India moves several steps up the ladder to land at 100. This is a really remarkable development and reflects of a healthy ecosystem to start businesses in the country. Over the last few years, several efforts have been made by the Indian government on simplifying efforts to start a business and pave way for advanced entrepreneurship and this report strategically arrives at a time to show that changes are evident.
World Bank has been releasing its annual index since 2003 and India has always bagged a spot ranging between 130 and 140. The organization has benchmarking parameters on which it analyses and ranks 190 countries on two cities per country. India this year scaled up on several parameters including those on starting a business, dealing with construction permits, getting credit, protecting minority investors, paying taxes, enforcing contracts, and resolving insolvency.
On the taxation front, India made a leap of sorts, moving over 50 places. Since the cut off period for the indexing was June 1, 2017, the index does not take into consideration the post GST-implementation period, which when done will further have a significant impact in the rankings. One of the best jumps has been on paying taxes, where it has moved from 172 in 2017 to 119 this year.
Being one of the top ten nations to show highest improvements this year, India's ranking will help fetch not just foreign investments but also convince local investors to overcome hesitation into investing. One thing that we should remember is that out of 100 reforms, only 42 reforms have been implemented at the time of indexing. With the reforms on parameters like registering a property in place, the scope for simplifying ease of doing business is bound to grow manifold.
However, India still lags behind Bhutan – the country with the happiness index and the highest ranking economy in South Asia. Bhutan is ranked 75 in the index, showing we still have a long way to go though the leap has been really commendable. If we have to make it to the top 75 or the top 50, as envisioned by the Prime Minister, Mr. Modi, we need to up our game on parameters like trading across frontiers, electrification and its supply and most importantly, registering a property.
If you take a closer look, the time taken to enforce any contract in early 2000 was close to 1,420 days. Fifteen years later, the duration has just increased to 1,445 days, signaling the need for serious reforms. With that said, the reforms on these parameters are expected to be implemented by May 2018 with major emphasis on reducing the processes and making most of the procedures online. For instance, an aspiring businessman in India has to complete 12 rounds of procedures to start his or her business when compared to 5 in higher income countries.
When the reforms are implemented and as India becomes more digital, the ease of doing business is bound to increase and scale further up. Like the honorable Prime Minister has said, bagging a place in the top 50 is really doable.
---
Cheapholidays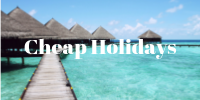 ERP Training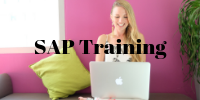 Adspuppy.com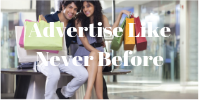 Techcoffees.com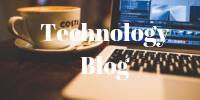 RKV Adventure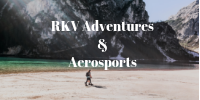 You May Also Want To Read This