China, the most populous country in the world, always stays in the limelight of international politics. As we know, Xi Jinping is the President of this powerful country. But the most interesting fact is, Xi Jinping, the President of China, is gradually stepping forward to be the emperor of China. This is because, on March 17, 2018, the parliament of China approved Xi Jinping, one more time, as their president i.e. up to 2023. Even the National People's Congress of China (NCP) allows him to continue indefinitely as the President after his second time expires in 2023.
China's earlier political philosophy was of ''collective leadership''. But since he became the Chief of the Communist Party from 2012, he slowly consolidated his power to one-man control. Here, it is important to mention that in China, all the three important posts of the country is held by the President. This includes General Secretary of the Communist Party, Chairman of the Powerful Military Commission and the President itself. This means, there is an unlimited power lying in the hands of the President. Xi Jinping has placed his men in all the key positions even in PLA (People's Liberation Army).
Voice is raised against this move within and outside the country. Especially, students and intellectuals within the country criticised the move, but all went in vain. As during Xi Jinping's first term, he was able to bring social stability, as well as economic growth to the country.
INTERNATIONAL POLICIES OF XI JINPING:
Jinping has the ambition to make China a great power. And he is working relentlessly to pursue his dream. China stands firm against President Trump's policies, especially with regard to the South China Sea, climatic change, economy etc. He laid more stress on military modernization, improving air, sea, space and cyber warfare capabilities. For the first time, China has established a military base abroad in Djibouti on August 1, 2017. At the same time, China is worried about the emergence of the alliance of Australia, Japan, India and the USA, regarding military and economic co-operation. China is trying to influence and handle India and its neighboring countries in a very systematic and diplomatic manner.
EFFECTS ON INDIA:
While China and India's don't share a friendly relation; China is trying to keep a good relationship with Sri Lanka, Nepal, Myanmar etc. China has invested heavily in Hamombota port of Sri Lanka, which has been given to China for a 99-year lease. It also seems that India's influence over Nepal is losing gradually. The recently formed Left Alliance govt led by K.P Oli of the Communist party and Maoist Party is not a good news for India. And as we all know, China played a great role here. Similarly, the ongoing political crisis in the Maldives, the present dispensation has clearly drifted towards China.
JINPING'S DREAM:
Jinping's dream project, One Road One Belt will ensure China's road connectivity to the countries of Asia, Africa, and Europe. Presently, more than 70 countries are participants in this project. China-Pakistan Economic Corridor is also progressing very fast. China announced an investment of 60 billion dollars on the project. This will connect Xinjiang province of China with Baluchistan. China had a little interest in Afghanistan, but now it's trying to play a key role in Afgan peace process.
One must agree that under Xi Jinping's leadership, China is emerging out itself as a powerful country, next to the US. Today, China is the second biggest aid giver after the US. Jinping is restlessly working to pursue his dream. He is trying to be the one and only global leader to make China the only global power.
---
Cheapholidays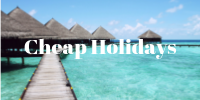 ERP Training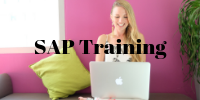 Adspuppy.com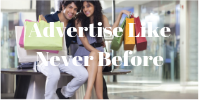 Techcoffees.com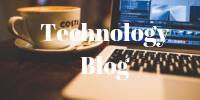 RKV Adventure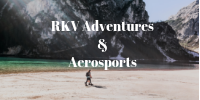 You May Also Want To Read This